Class of 2019 graduates
On Wednesday, May 22, 716 seniors graduated at 7 p.m. on Dickinson field, ending their high school years and earning their diplomas.
"It feels like I was just starting my freshman year of high school yesterday," said Masa Najjar, who will be attending American University of Beirut in the fall. "It went by fast."
Senior speakers Omar Shaikh and Charlie Carter gave the commencement speech and talked about the "firsts" still ahead for the graduates, such as doing their own laundry and preparing their own meals. Shaikh told fellow graduates to be a participant in life, not an archivist, documenting everything on social media.
¨But now we're on our own, and it's up to us to figure it out so embrace the inconvenience parts of your future," Shaikh told his fellow graduates. ¨Having to prepare your own meals, taking your first ever trip to the laundromat, and for the first time in your life, having to fend for yourself when you're sick. All of these experiences provide the necessary discomfort and inconvenience.¨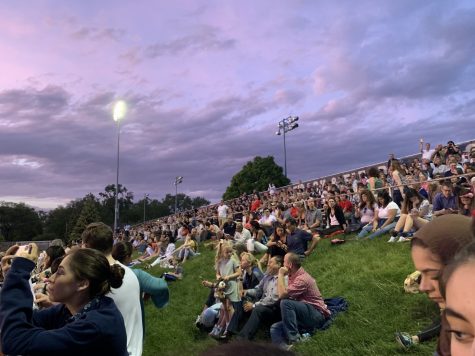 Seniors looked back at important moments that were spent with friends in high school as they prepare to leave their friends.
"One of my favorite memories in high school was going to prom and the football games," said Alyah Afzal, senior, who will be attending University of Toronto.
For graduation, the band combined all four band classes and the two percussion classes to create one mega-band performance.
"Though this could have been a recipe for disaster, we stayed together through most songs, and this experience allowed upperclassmen to act as a role model to the younger band students while still performing well for one of our most attended events of the year," said Lorenzo Jennings, junior drum major.
Jennings performed percussion along with the band, both before the ceremony began, and as the seniors walked onto the field. He performed almost all percussion instruments from tambourine to bells and also helped set up the band portion of the field, as well as monitoring the percussion equipment.
"Since I've gotten to know so many seniors this year, it was especially hard to see many of them go, and it's also difficult to know that was the last graduation I will be performing in," Jennings said. "I'm glad we were given the opportunity to perform for the wonderful seniors, especially since it was an emotional night for everyone involved."
Leave a Comment
About the Contributor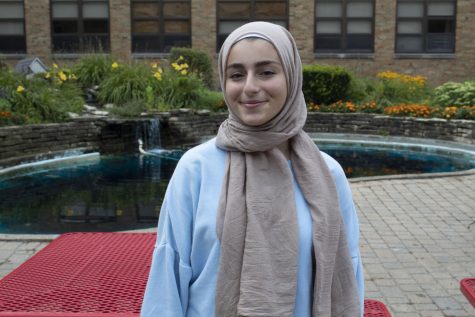 Lana Jawich, Section Editor
Lana Jawich is a senior writer for Devils' Advocate who enjoys painting and playing soccer. When she's not annoying her siblings or spacing out in physics,...