Representative Quigley speaks to students
On Wednesday, Oct. 9, Representative Michael Quigley visited AP government and civic students in the school auditorium to discuss the day to day actions and activities for Congress. He also gave insight into why local elections are important at the national level.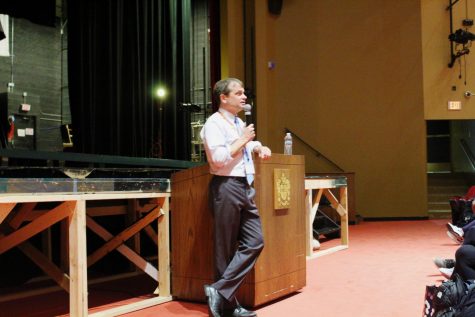 Rep. Quigley is the U.S. Representative for Illinois's 5th Congressional District, serving since April 7, 2009, special election, and a member of the Democratic Party. The 5th district includes most of Chicago's North Side, as well as several of the city's western suburbs including those that Central students reside in such as Oak Brook and North Hinsdale. He also teaches environmental policy and Chicago politics at Loyola University Chicago.
"I know a lot of [Central] graduates that went here, and they're going on to do great things," Quigley said.
Rep. Quigley said that the beauty of his job is how it's different every day. One night, he could be discussing climate change, while the next, he could be talking about election security.
"I learn something from everybody. I learn what people's interests are and I often learn different perspectives," Quigley said. "Even if I disagree with someone, I learn their viewpoint, which is incredibly helpful."
Students learned about how the congress session works and how members are briefed on classified material. Rep. Quigley is on the House Intelligence Committee, so he talked a lot about what being on that committee entails.
"It was definitely a better way to understand Congress," said Sydney Thayer, senior. "In class, we have talked a lot about casework and how those in Congress interact with their districts, so it was really cool to see that in action."
Students learned about what working as a congressman is like and how frequently a congressman has to go back and forth between their district and Washington D.C.
"I was always aware that Congressmen traveled a lot back-and-forth but I never realized how on the whim a lot of their travels were," Thayer said.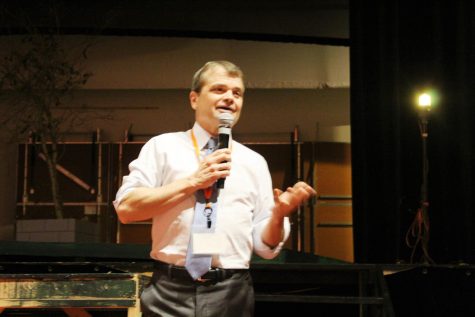 Rep. Quigley said that his schedule for the rest of the week was still unplanned because he wasn't sure whether or not he would have to go back to Capitol Hill to question White House officials regarding the impeachment trials.
"We are extremely lucky that our U.S. House of Representative member comes back to speak to his district and meets with students," said Mr. Billson Rasavongxay, who helped set up Rep. Quigley's visit and is the Social Studies Department Chair.
Rep. Quigley has visited Hinsdale Central every two years since he has been in office.
"I welcome coming back every year if I'm invited," Quigley said.
Leave a Comment
About the Contributors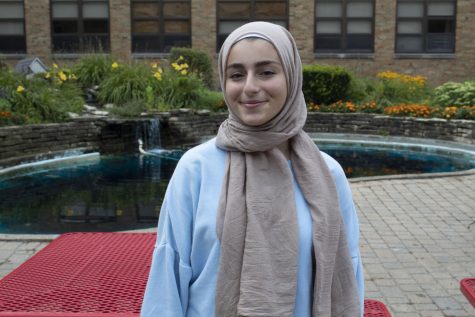 Lana Jawich, Section Editor
Lana Jawich is a senior writer for Devils' Advocate who enjoys painting and playing soccer. When she's not annoying her siblings or spacing out in physics,...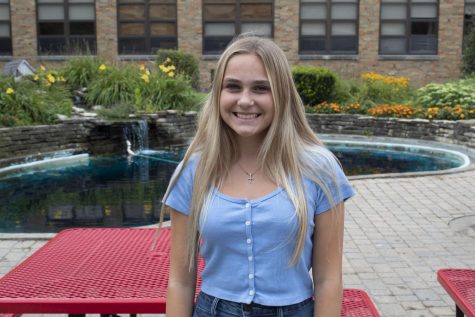 Anna Pellegrino, Writer
Anna Pellegrino is a junior writer who enjoys dancing and going out with her friends. When she's not at Mock Trial practice, you can catch her singing...