Students cancel vacations as spring break "extends"
Unfortunately, this spring break is not quite the one we were all expecting. Whether you were originally booking a flight to your favorite vacation spot, planning a road trip with your friends, or simply going out to eat on a schoolless night, staying at home for the next three weeks is probably your safest bet to stay as healthy as possible.
Due to the serious health risks associated with the Coronavirus pandemic, schools decided it was best for students' safety to close, not just in the whole country, but everywhere around the world. This also means that people are no longer encouraged to have social gatherings, rather advised to self-quarantine at home.
On Thursday, March 12, Superintendent Tammy Prentiss made the decision of closing down District 86 through April 6. Of course, students were excited that they have a long time to sit back and relax, but it can get boring very quickly. It's almost an endless cycle every day of waking up, completing online assignments, and staying home all day, not risking the chance of catching this threatening virus.
Many people had to cancel their spring break plans due to how fast it took for the virus to spread. President Donald Trump placed a travel ban on 26 countries in Europe, not allowing people to enter from abroad. This affected everyone greatly, especially those who already bought plane tickets to either visit their family or to spend their one-week break vacation in a tropical place.
"Six of my friends and I were planning on going to the Fairmont Mayakoba in Mexico for six days during spring break," said Molly Bruns, senior.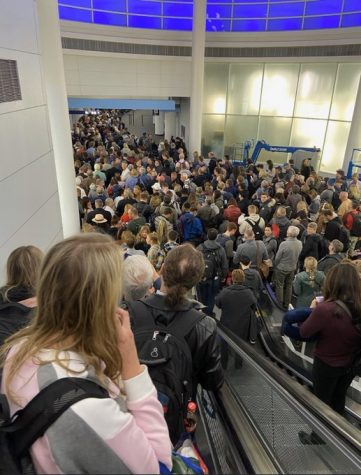 Flights are getting canceled, interfering with spring break plans. Airports have been more crowded than ever, with the chaos and the intense screenings to see whether or not someone is safe to travel, or whether they should be sent home. O'Hare Airport these past few days have been insanely full, with passengers waiting for six hours just to claim their luggage and return safely to their families. Police stayed during the whole process, handing out antibacterial wipes, along with water, to travelers.
Although it can be quite boring staying home all day, there are a few things that can help you stay distracted whether it's catching up on Netflix shows, bonding with your family, cooking, organizing your room, and reading different books.
"Now in my free time I've been walking my dog and running lots and doing some arts, crafts, and baking," Bruns said.
Leave a Comment
About the Contributor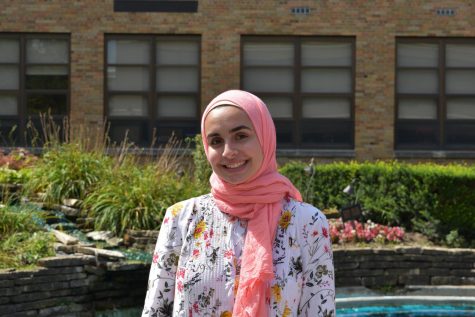 Masah Mourad, Section Editor



Masah Mourad is a senior that loves to eat fries. She enjoys many activities such as traveling, painting, and hanging out with her friends. When...