2018's top 10's
2018 was a year filled with ups and downs from controversies to empowering movements. The year came and went with many trends and new ideas that will lead into 2019. To commemorate the year, various Top 10 lists have been compiled to sum up the year.
---
Top 10 Hinsdale Central slang of 2018
"Straight": part of speech: adjective. O.K., good to go, bet.

"Lights": part of speech: adjective. Obscene; absurd; dope.

"Mort": part of speech: noun. Weirdo, nerd, wick.

"Scrunch": part of speech: verb or noun. To eat or food.

"Clown": part of speech: noun. A complete and utter fool: a joke of a person.
"To call someone a clown, or to be a clown, is not simply an insult, but an achievement," said Will Kallas, who credits himself for starting this trend.
6. "Obscene": part of speech: adjective. Absurd, insane, lights, awful: very good or very bad.
7. "Lush": part of speech: verb or adjective. To relax, to chill or a chill or lazy person.
8. "Nails": part of speech: adjective. Lights, obscene.
9. "Tweak": part of speech: noun or verb. Spaz, a crazy person or to freak out.
10. "Horrid": part of speech: adjective. Horrible, awful, bad.
---
Top 10 most popular trends of 2018
The color of the year: lavender

Travel destination of the year: the Philippines

Beauty trend of the year: water-infused products

Look of the year: the 80's modernized

Fitness focus of the year: soul-care

Wedding of the year: Harry and Meghan

The accessory of the year: oversized earrings

Home trend of the year: matte black

Healthy ingredient of the year: adaptogens

Anti-anxiety product of the year: CBD
---
Top 10 most followed celebrities on Instagram of 2018
Selena Gomez: 133 million followers

Cristiano Ronaldo: 121 million followers

Ariana Grande: 117 million followers

Beyonce: 111 followers

Kim Kardashian: 108 million followers

Taylor Swift: 106 million followers

Kylie Jenner: 104 million followers

Dwayne "The Rock" Johnson: 100 million followers

Justin Bieber: 97.1 million followers

Neymar Jr.: 89.7 million followers
---
Top 10 apps of 2018
Uber: it's a ride-sharing app for fast, reliable rides in minutes in the day or the night. For Uber you just tap to request a ride, it's easy to pay with credit card. Just open the app and tell the phone where you are headed.

Instagram: allows users to edit and upload photos and short videos through a mobile app. Users can add captions, use hashtags, and add geo locations to their posts. The app allows users to live and comment on other peoples posts.

Airbnb: an online community marketplace that connects people who are looking for accommodations.

Netflix: a streaming app that requires a monthly fee. Which allows you to watch tv and movies from anywhere on the app.

Amazon: this service enables you to shop from almost any mobile device. Allows you to purchase anything on the sight and rent Amazon videos.

Youtube: an app that allows you to make an account to post videos to or watch videos from other content creators. With videos ranging from simple tutorials, music, comedy, to educational, there is a lot to see.

Dropbox: a personal cloud storage service that is frequently used for file sharing and collaboration.

Spotify: a free music streaming app that allows you to create your own playlists, follow artists, and discover new songs based on what you frequently listen to.
"I don't have music playing, whether that's in the halls, on my way to school, or chilling at home music is always on, that's why I love Spotify," said Ashley Fodor, senior.
9. Seamless, an online food ordering service that allows users to order food for delivery and takeout from restaurants through their website.
10. Pocket, intended for managing a reading list of articles from the Internet.
---
Top 10 most popular TV shows of 2018
"Game of Throne" falls under the fantasy-drama category . It's set Westeros and contains multiple houses battling for the power of the land. "I like it because it has a lot of interesting storylines going on at once," said Kevin Hopkins, senior.

"Stranger Things" is set in 1983 Indiana, where a young boy vanishes from a small town, his family is trying to figure out how he went missing. At the same time, a girl named Eleven appears at the scene and seems to have some insight on where the boy has gone.

"The Walking Dead" is a show that follows the months and years after a zombie apocalypse. The show follows a group of survivors who are traveling in search of a safe and secure home.

"Vikings" is a show set in the world of Ragnar. Lothbrok, a Viking warrior and farmer who yearns to explore and raid the distant shores across the ocean.

"The Big Bang Theory" is centered on physicists Sheldon Cooper and Leonard Hofstadter, whose geeky and introverted lives are changed when Penny, an attractive waitress, an aspiring actress, moves in next door.

"Grey's Anatomy" is a medical drama about a group of surgeons working in Seattle. The shows main focus is on a character named Meredith Grey and her life at a resident hospital.

"Lucifer" is about a man named Lucifer who has decided he's had enough of being the dutiful servant in Hell and decides to better understand humanity.

"The Flash" is a superhero show in which the main character helps fight crime and projects Central City.

"Arrow" follows spoiled billionaire Oliver Queen is missing and presumed dead when his yacht is lost at sea. Five years later he returns a changed man armed with a bow and arrow, determined to clean up his city.

"Prison Break" is a show that follows the main character as he pursues his mission to break his brother out of prison because he is convinced his brother is innocent.




---
---
Top 10 most exciting young adult books of 2018
People Like Us by Dana Mele

The Beauty That Remains by Ashley Woodfolk

Americanized: Rebel Without a Green Card by Sara Saedi

The Belles by Dhonielle Clayton

Darius the Great Is Not Okay by Adib Khorram

Seafire by Natalie C. Parker

Layover by Amy Anderson and Emily Meyer

Down and Across by Arvin Ahmadi

Bridge of Clay by Markus Zusak

Orphan Monster Sister by Matt Killeen
---
Top 10 most popular artists
Post Malone makes music influenced by rap, hip-hop, R&B, and pop. He has 50,713,048 monthly listeners on Spotify.

Drake is a rap artist who has R&B and Hip-Hop influences. He has 44,615,428 monthly listeners on Spotify.

Migos is a rap group consisting of three members: Offset, Quavo, and Takeoff. They have 18,477,169 monthly listeners on Spotify

XXXTentacion was a rap artist, who has 37,910,718 monthly listeners on Spotify.

J. Cole, a rap artist who has 12,984,286 monthly listeners. "I love J. Cole because I love rap and his music is really chill, my favorite song by him is Hello," said Katlyn Farra, sophomore.

Ed Sheeran falls under the several genres of music including folk rock, hip-hop, and pop. He has 39,783,325 monthly listeners on Spotify.

Kendrick Lamar is a rap artist who has 26,606,457 monthly listeners on Spotify.

The Weeknd a Canadian singer who is inspired by R&B/soul and pop music. He has 30,956,004 monthly listeners.

Eminem a rap artist who has 31,011,582 monthly listeners.

Taylor Swift former country star turned pop artist who has 23,489,464 monthly listeners.
---
Top 10 albums
Kids See Ghosts- Kanye West and Kid Cudi

Die Lit- Playboi Carti

Come Over When You're Sober Part 2-Lil Peep

Invasion of Privacy-Cardi B

Sweetener- Ariana Grande

Tranquility Base Hotel & Casino- Arctic Monkeys

Daytona- Pitbull

Dirty Computer-

Janelle Monáe

Drip Harder- Lil Baby and Gunna

Iridescence- Brockhampton
---
Top 10 Songs of the Year
"Nice for What" By Drake

"Sicko Mode" By Travis Scott

"Thank U, Next" By Ariana Grande

"In My Feelings" By Drake

"Mo Bamba" By Sheck Wes

"Drip too Hard" By Lil Baby and Gunna

"Reborn" By Kid Cudi and Kanye West

"I Like It" By Cardi B

"The Middle" By Maren Morris

"Psycho" By Post Malone
---
Top 10 memes
AirPods

Yearbook

Spongebob

Print

Pitbull

Tide Pods

Is this a Pigeon?

Yodel Boy

Gru's Plan

Wave Check
---
Top 10 games
Fortnite

Red Dead Redemption 2

NBA 2K19

Madden 19

Black ops 4

Spiderman

Super Smash Bros

Metal Gear: Survive

Sea of Thieves

Forza Horizon 4
Leave a Comment
About the Contributors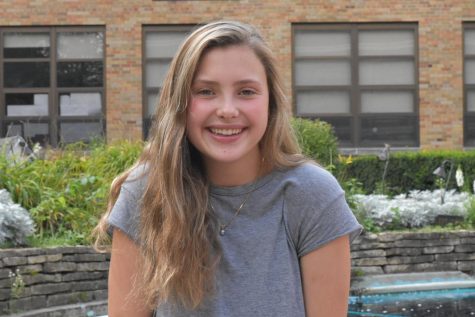 Leah Stevens, Section Editor
Leah Stevens is a senior who is constantly seen with a smile on her face and she loves to make people laugh. She lives by the motto "YOLO", and if you...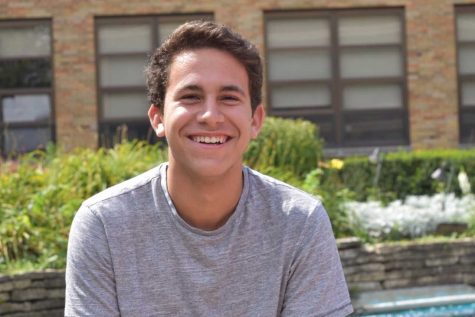 Brandon Belgrad, Writer
Brandon Belgrad, senior, is often spotted running through the streets of Hinsdale. He is a part of the cross-country and track and field teams. Along with...