Boys' golf to face rival Lyons Township
The boys' golf team will face their rival Lyons Township on Sept. 15 at LaGrange Country Club. The team is looking for another victory after last season's 143-152 win over LT.
The Devils won state last year and are planning to use their past experience as an advantage over the Lions. However, the team is not letting their previous victory distract their focus, especially while being on the road.
"I think it's just the fact they always have a solid day," said Brendan O'Reilly, senior member of the golf team. "[We] know if we don't bring our best [abilities] they will take advantage of [our mistakes]." 
The team has started a new warm up activity to assure that they bring their best abilities to each hole. The team meditates before games in hope for the best results and to calm the mind.
"We started a thing this year when we start to meditate before matches," said Drew Shalgos, senior. "We found a study online that said it works and it actually works."
In the past, Central has not always had an advantage over Lyons Township. "LT used to dominate, but years ago [we] took over and we have won since," said Will Bradley, junior.
The team is planning to continue their success over Lyons Township, extending their winning streak against the rival. In both 2013 and 2014 the Devils beat LT with scores of 148-160 and 144-155. Although important, this match is just one step on the road to winning state, the team's ultimate goal.
After the game, the team will continue their season with matches against York on Sept. 20 and Oak Park River Forest on Sept. 21.
Leave a Comment
About the Contributor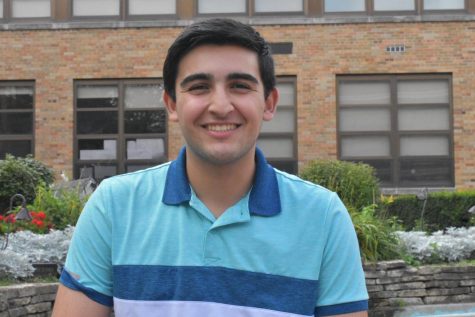 Ali Ardehali, Section Editor
Ali Ardehali, section editor for sports and A&E, is a senior who dedicates much of his time keeping up with the sports world. Despite recent struggles...