State of the season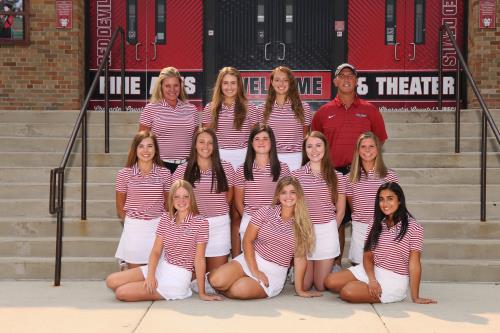 The Boys and Girls' Golf Teams have been a top program for years, but can these teams match last year's success in state.
So far the boys have found success on the the course, mostly finishing in the top three at tournaments. The girls' team has seen similar success with only losing four matches so far.
"I feel lots of pride when I hear about Hinsdale golf, because of how good we are, and I respect them as much if not more than the football program, because I expect them to win," said Sonny Barnes, junior and avid fan of both teams.
The boys' team is trying to win a seventh straight state title and match an IHSA record. The boys are optimistic and up for the challenge and pressure from the community and their classmates.
"The team's feeling is nothing but positive, everyone on the team is very solid, and everyone is a high level player," said Jack Glenn, senior golfer. "We know our potential and we try to take it one day at a time, and win state."
Glenn has played for the team throughout high school and sees benefits of each year based on the team dynamic.
courtesy of Central Athletics
¨We have lost a lot of good players over the years but I don't want to make any comparisons because each team is different; we don't have as much depth as we used to but we have enough to make it work," Glenn said.
The girl's team has enjoyed success recently as well but the players have come in third place at state for the past two years and are ready to go over the hump and win state again like the 2015-2016 team did.
"[The state champion team] had more depth than this team, but this team has the attitude and focus," said Nick Latorre, head girls golf coach.
Both teams expressed positive vibes as they make their way to the end of the season.
"[We have a]really great fun team; every kid is unique and brings something to the table," Glenn said. "We got six seniors so it's their last year, and we are feeling good about going out with a win."
Coach Latorre expressed similar sentiments about the girl's future.
¨The girls work hard at this game and are very dedicated to golf, winning matches and doing great things; this team is also very close and have great friendships with one another," Coach Latorre said.
Even with the depth issues the girls and boys teams face this year, they still have some key players to watch for this year in state. According to Glenn and Coach Latorre, key players include Mac McClear, Josh Lundmark, Gabe Larson, Gillian Filer, Grace Owens and Natalie Spitzer.
The boy's team hit the state playoffs with a win on Monday, Oct. 2 with a 293 team score that put them in first place and advanced them to the next round on Monday, Oct. 8.
The girls did not win in the first round of the playoffs on Tuesday, Oct. 3, but the score was good enough to advance to the next round on Monday, Oct. 8.
Leave a Comment