Girls golf takes first at regionals
On Wednesday, Oct. 4, the girls varsity golf team attended the IHSA regionals at the Prairie Bluff Golf Course. The girls placed first at the match, and the boys varsity golf team also placed first at their regionals on Tuesday, Oct. 3.
"This match was important, but not as important as our upcoming matches," said Ella Smith, senior team member. "The most important thing I tell myself when playing golf is that no matter what, I will have a bad shot at some point."
The regionals match is a big meet because it consists of everyone in the area. The meet began at 8 a.m., so the girls did not attend school that day. Doing well in the regionals meet is important because it qualifies a team for the sectionals meet.
"The season has been going pretty well," said Natalie Spitzer, junior team member. "We won regionals yesterday and have sectionals on Tuesday."
The girls golf team has won all of their matches and has only lost four tournaments. The team, coached by Mr. Nick Latorre, is turning out to be no different from the past teams.
"The tournament was good. We won and all had pretty good scores, and a lot of us got in top five," said Gillian Filer, junior team member. "We weren't really nervous at all to qualify for sectionals because there was little to no competition."
After regionals the team will be attending IHSA sectionals in hopes to qualify for state. The last time the girls won state was in 2015. They placed third last year, but this season they are in the hunt for winning it all.
Leave a Comment
About the Contributors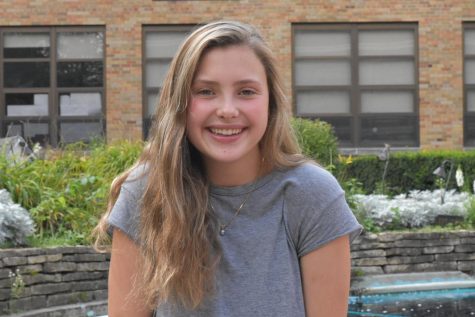 Leah Stevens, Section Editor
Leah Stevens is a senior who is constantly seen with a smile on her face and she loves to make people laugh. She lives by the motto "YOLO", and if you...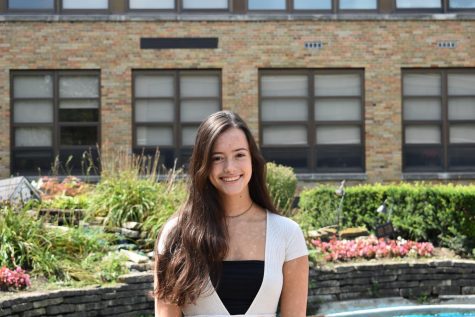 Marelena Halikias, Photographer
Marelena Halikias is a senior photographer for Devils' Advocate. She can commonly be found crying over reruns of The Joy of Painting, offering to sell...