HC boys' and girls' golf sweep another state championship season
On Oct. 17, Hinsdale Central kicked off championship season with two state titles from boys' and girls' golf. Both teams won last year, with this being the boys' fourth consecutive victory.
The boys' team won by three shots, with a combined team score over two days of 621. It was a more frustrating experience for the team than previous years, where the team's wins were nearly blowouts. This caused the players to really step up on the last nine holes and to make their shots consistent.
Top performers were seniors Kenneth Li and Drew Shepherd and junior Brendan O'Reilly, who are no strangers to the state championship stage.
"We've been lucky enough to be there in the past," Shepherd said. "So, when we had to play well this year, we were ready."
Shepherd will be continuing his golf career next year at Kansas University.
The girls' team also repeated its victory, with a title score of 617, putting them 41 over par.
"It felt so great to win the state championship. Our team put in countless hours of hard work in order to accomplish our goal," said Maddie Labedz, a sophomore player on varsity.
In addition to the team wins, Hinsdale Central placed impressively as individuals with juniors Brendan O'Reilly, Jessica Lee, Selina Zeng and sophomore Roshannah Gaur all placing in their respective top 10s.
As is tradition, Red Devil students were greeted with toilet paper-covered trees on Monday, Oct. 19 done by the teams to celebrate.
"It's a great time of year to see everyone's talent and school spirit shine through. I think once the first team wins, it only motivates everyone else to do the same," said Jane Kealy, junior.
Eager to repeat the same state success as last year, other Hinsdale Central teams are heading into championships in upcoming weeks. To view the most recent schedules and scores, visit Hinsdale Central's athletic website.
Leave a Comment
About the Contributor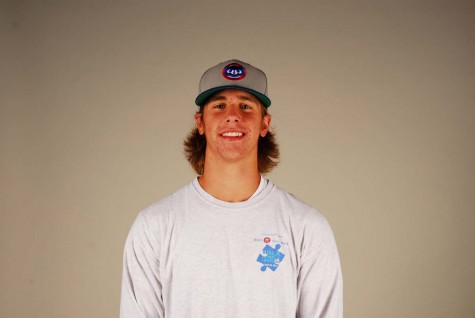 Zak Marinko, Writer
Senior Zak Marinko just joined Advocate this year and knew he wanted to write. Zak keeps himself busy by playing sports year round himself and even ponders...