Lollapalooza Music Festival lineup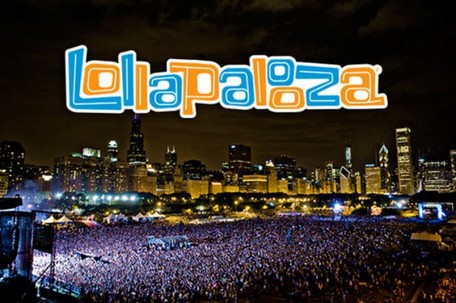 The iconic Lollapalooza Music Festival in Chicago is celebrating its 25th anniversary, and concert organizers have made promises that it will be big. The festival is expanding to four days in honor of its anniversary. As soon as the festival announced its 2016 dates, July 28-31, the lineup rumors came flooding from every media platform. Now that the tickets go on sale March 22, 2016, there's even more lineup guessing, because people want to know what they are paying $335 for. From your favorite music blog to your favorite subreddit, people have a lot of speculations and a surprising amount of information to back them up. So, who will be playing Lollapalooza this year?
Radiohead's headlining slot has been confirmed by Chicago based music publication Consequence of Sound. Cos states that sources have confirmed Radiohead on the lineup, right in time for them to play their unreleased studio album.
Red Hot Chilli Peppers, LCD Soundsystem, Lana Del Rey, and J.Cole have also been confirmed as headliners by Consequence of Sound. RHCP will be returning to Lollapalooza for their fourth time, hopefully playing our favorite songs and lots of music off of their unreleased new album, as well. LCD Soundsytem has reunited after a five year hiatus and is coming back to the festival scene in full swing, playing at Coachella and Bonnaroo music festivals on top of Lollapalooza. Lana Del Rey, returning to Lollapalooza for the first time since 2013, has secured a headlining spot as well. J.Cole is rumored to be going on tour with Drake this summer, and along the way will be headlining Lollapalooza and Bonnaroo.
Now for the fun part- all of the rumored artists.
M83, Jane's Addiction, Jack U, Kanye West, Bloc Party, The Killers, Flume, Macklemore & Ryan Lewis, Haim, Calvin Harris, Disclosure, Explosions in the Sky, The Strokes, AlunaGeorge, CHVRCHES, Flume, and Duke Dumont are ones I see realistically coming to Lollapalooza out of all of the rumors.
Kanye West hasn't played Lollapalooza since 2008, and being a Chicago native you would expect him to perform at the city's biggest music festival for the 25th anniversary. West has confirmed playing at the Governor's Ball this upcoming summer, meaning he is playing festivals this summer, and he just recently released an album "The Life of Pablo" which usually prompts some kind of tour.
The Killers have confirmed to playing Governor's Ball as well, a sign in the direction of them playing more festivals this summer. The biggest hint towards them playing is that their tour dates cut off right before the weekend of Lollapalooza, giving us hope that we'll see the legendary band again after their amazing set at Lolla in 2013.
Flume last played Lollapalooza in 2014, and after releasing a preview for his new album Flume has had lots of interest. While there's no scheduled release date, he has released two songs off of it on Soundcloud.
Although there is some serious reasons to believe these artists will be featured on the 25th anniversary lineup, we won't know until it is released-usually at the same time tickets go on sale. All we really do know is that this year will be special, especially with a fourth day full of music.
Leave a Comment
About the Contributor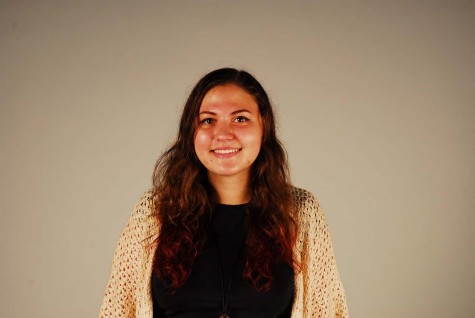 Sofia Lyazkowska, Writer
Sofia Lyazkowska (Sofia Ly), whose last name no one can pronounce, is an avid music fan, passionate about a majority of genres (except country). She is...