Review: Mac Miller's "The Divine Feminine"
Mac Miller has come a long way from his debut album, Blue Slide Park. Not only has his content changed, but since the beginning of his career, his sound has too. This is made obvious in his newest album: The Divine Feminine.
While earlier songs such as "Donald Trump" and "Knock Knock" were extremely popular, they were a bit immature, primarily because they really didn't give Miller an identity. All people knew of him was that he was a white, Jewish rapper from Pittsburgh who rapped to catchy beats about weed, drinking, and girls. This new album changes that perspective, though, and reveals a lot about him as a person. Not only can he rap to things other than catchy tunes, but the new album shows his soft side and his appreciation of love and intimacy.
In terms of how the album sounds, right off the bat you see a nuanced version of Mac Miller. He doesn't rap to an upbeat backdrop like most listeners are used to. It makes sense though, as in his first song "Congratulations" he raps about being in love. He says things like, "your loveliness bring me sunshine" and, "girl, I'm so in love with you," which set up the theme for the rest of the album as a whole.
But not everything on the album is as smooth and tender as "Congratulations." His second song of the album "Dang!" only reaffirms that, not only sonically, but lyrically. "I can't keep on losing you, over complications, wait! gone too soon" is the entirety of the chorus. I can say for sure that Miller has never written a more relatable lyric.
"Dang!" is one of the hits of the album, already boasting 17,262,355 listens on Spotify, but right after it comes "Stay"- a song I would constitute as a success as well. It's equally groovy, with a saxophone taking up a lot of the noise, but Miller raps over it well.
And of course, you can't talk about The Divine Feminine without mentioning "Cinderella," another hit song. Not only is the song catchy, but it tackles a common theme, which is love versus lust. He seems to come to the realization here that love is better than lust, which is a milestone for any popular rapper.
In The Divine Feminine we hear songs that make us want to dance, but more surprisingly there are others that are relaxed, suitable for even a morning coffee. This sound is new to Miller, but it's complimentary to his new content — love. And in a time where objectification of women is more than common, especially in rap music, I think people will appreciate that. I sure do.
Leave a Comment
About the Contributors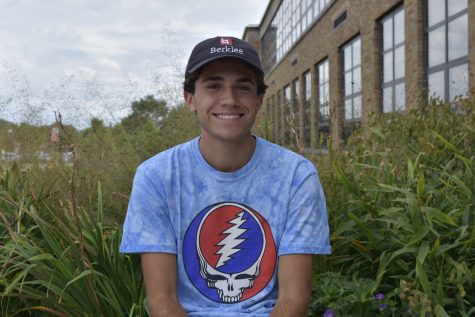 Jacob Belgrad, Writer
If you can't find Jacob at the skatepark, or at the Hinsdale central track, then good luck finding him, because as a lover of nature he's probably in the...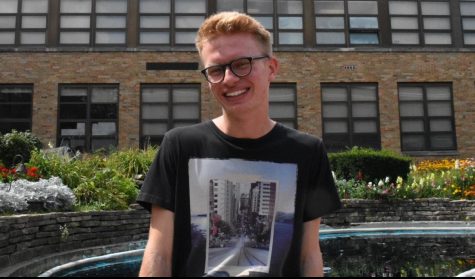 Nick Seda, Section Editor
Nick Seda, a senior at Hinsdale Central, is a section editor for multimedia on Devils' Advocate, whom enjoys traveling the world, taking pictures...