Poms team performs Chicago Fire's halftime show
The poms team took their talents to Toyota Park and performed at halftime during the Chicago Fire game on Saturday, Aug. 19. The performance was organized by the poms staff, who sought an opportunity for their members to perform.
Even though the pommers did not perform in front of a Red Devil crowd like usual, the team still put full effort into its performance.
"I think everyone was pretty intimidated by the size of the crowd," said Maddie Studnicka, senior member. "It was definitely the largest crowd any poms team has performed in front of; it had maybe three to four times the size of the crowd than when we perform at pep rallies, which is probably the most intimidating performance of the season."
The team decided to let both the junior varsity and varsity teams perform together at the game, with the junior varsity team performing for the front row.
Although the Toronto FC defeated the Chicago Fire 3-1, the occasion still offered valuable experience to the poms team.
"Chicago Fire was special because it's a totally different setting. There's an entire stadium worth of people, there's more commotion, there's a real grass field," said Caroline Cheng, senior member. "But I think the team did well and rose to the occasion. Especially for the first game and we combined JV and Varsity, and only had three practices."
This performance is the first time the team performed at a Chicago Fire game, although they were asked multiple times during the past few years but could not go because it didn't follow their schedule.
"Anytime we can showcase our athletes and students at a big event like this is excellent," said Mr. Dan Jones, athletic director. "Our girls work hard and are very talented, they deserve this recognition at a big venue like this."
As for now, the poms team looks to practice heavily in preparation for their homecoming week performances.
"The next few weeks are probably going get a little crazy," Cheng said. "We have to learn three routines for homecoming as well as audition and perform the dance for the first game. Even though Homecoming season can get kind of crazy, it's always a good time because pep rally is honestly one of the best times of the year and everybody is excited."
Homecoming week is Monday, Sept. 11 between Saturday, Sept. 16, and the team will prepare for a good performance. From that point on, the team will look to continue a successful season.
Leave a Comment
About the Contributors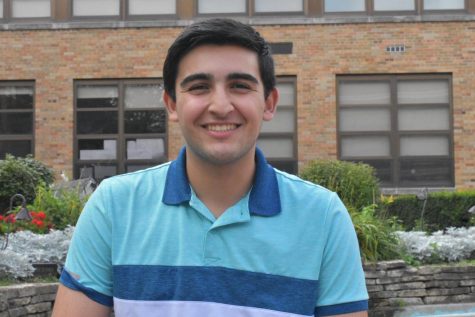 Ali Ardehali, Section Editor
Ali Ardehali, section editor for sports and A&E, is a senior who dedicates much of his time keeping up with the sports world. Despite recent struggles...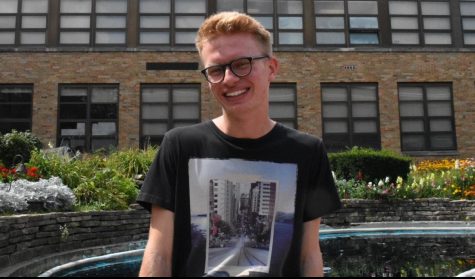 Nick Seda, Section Editor
Nick Seda, a senior at Hinsdale Central, is a section editor for multimedia on Devils' Advocate, whom enjoys traveling the world, taking pictures...