Boys soccer prepares to face LT
The boys varsity soccer team is preparing for their upcoming game on Friday, September 22 at 6:30 p.m. at Lyons Township (LT). LT is the school's biggest rival in terms of athletics.
The last time the boy's varsity soccer team won state was in 2015, and the soccer program has been strong ever since. However, last year a missed penalty kick caused the team to lose against LT. When there is a tie in high school soccer, they have 5 players make penalty kicks from each team. The team that makes the most goals, wins. This loss has only inspired the players to work harder and to make sure they win the game Friday night.
"The team is looking really good this year," said Mr. Michael Wiggins, varsity soccer coach. "The team is getting better every day, playing well, and has a good spirit. I think we will be ready for a strong playoff run in October."
At one point, according to the IHSA, LT and Central were listed together in the top five high school soccer rivalries. If this is any indicator, the energy at Friday's game is bound to be high. However, Central is currently ranked 41st in state and 357th in the nation, while LT is ranked 10th in the state and 48th in the nation. Currently, LT has only a three-game lead on the Red Devils' record.
"We as a team are ready for the game and have already been placed in a variety of situations this season to help prepare us for this game," said John Paul Lteif, junior team member. "The team is super excited about the group of guys we have right now and have lots of belief that we can achieve great things."
The boys seem confident in their ability to pull out another win against LT. However, they can't afford to spend all their time worrying about the outcome of this game. The team had to focus on the games they had earlier this week.
"We have been working for this game all season and we are ready to showcase our talent against another program like LT," said Brady McKay, senior team member. "It's going to be a tough one, but we are going to be fired up and ready to go when it comes Friday."
The team wants to see the stands packed with red for this upcoming game, in the hopes that the students can encourage them to pull out a win.
"The crowd support is amazing, and the energy is something everyone should come out and experience. It's very cool," Coach Wiggins said.
Leave a Comment
About the Writer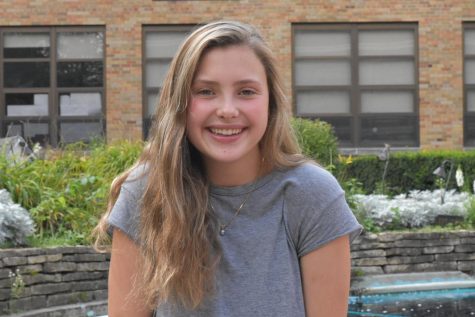 Leah Stevens, Section Editor
Leah Stevens is a senior who is constantly seen with a smile on her face and she loves to make people laugh. She lives by the motto "YOLO", and if you...