A spring playlist for the changing weather
Spring is known for inconsistency. Some days, the weather reaches high temperatures, making the day enjoyable. Other days, the bitterness of winter returns. And most days, rain seems never ending, yet our plants are thrilled for some hydration. One thing that can be consistent is a strong playlist. There is music for all types of spring weather, and it's something that helps many people get through the craziness of spring. 
"SWING LYNN" – HARMLESS
"Swing Lynn" has become a popular sound on TikTok and has made its way into my playlists since then. Nacho Cano, the singer of this song, releases music under the name "Harmless." You may know him from when his music was labeled under "Twin Cabins" and "Canito." "Swing Lynn" is a great song for relaxing, as it has a mellow beat. If you are trapped inside on a stormy day, Harmless' music will automatically ease your sorrows. 
"AS IT WAS" – HARRY STYLES
Harry Styles' new song, "As It Was" dropped on March 31, 2022. It can be found in the album "Harry's House," which will be fully released on May 20, 2022. 
Sophia Gramatis, junior, and a Harry Styles fan, is patiently waiting for the day she can listen to all the songs in "Harry's House."
"I went to Harry's concert over the fall and it was amazing. I am so excited for his new album, and based on 'As It Was,' I'm sure the rest of the album will be really good," said Gramatis. 
"As It Was" is an upbeat song bound to get anyone out of a spring funk. 
"KEEP IT UP" – REX ORANGE COUNTY
"KEEP IT UP" is the ideal song to blast while spring cleaning. Personally, whenever I listen to it, I feel motivated. It has a positive vibe that is much needed at times, and it feels that the singer is rewarding his fans for getting through tough times. You can locate "KEEP IT UP" in Rex Orange County's new album, "WHO CARES?"
My favorite lyric:
"Keep it up and go on
Yeah, you're only holding out for what you want
I know that it's so frustrating
It's enough, keep it up."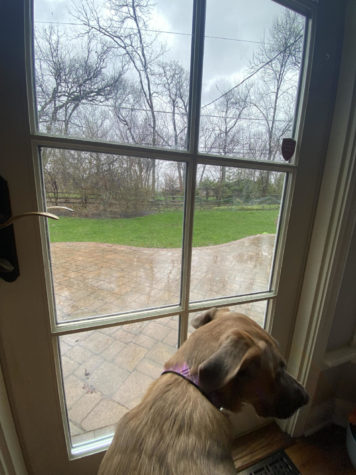 "HERE COMES THE SUN" – THE BEATLES
If there is any song that represents the spring months, it is no doubt "Here Comes the Sun." The Beatles, an adored rock band, released this song in one of their most popular albums, "Abbey Road." Released in 1969, this song is still played constantly. "Here Comes the Sun" will make you feel nostalgic and appreciative. 
"REAL LOVE BABY" – FATHER JOHN MISTY
Joshua Michael Tillman, or Father John Misty, is a musician who focuses on creating indie rock music. "Real Love Baby" was released in 2017 and has since gained a lot of attention on various social media platforms. This song is calming and can be played during many occasions: studying, going on a walk or hanging out with friends. 
"If I am stressed, I always go on walks around my neighborhood. Listening to music is definitely a necessity on walks, and I try to get out as much as I can whenever the weather is nice," said Selena Ayub, senior. 
When the spring weather decides to be warm, put your headphones in and enjoy "Real Love Baby" while gazing at nature.
"MR. BLUE SKY" – ELECTRIC LIGHT ORCHESTRA 
Electric Light Orchestra is an English rock band with lead guitarists Jeff Lynne and Roy Wood. One of their most famous songs is "Mr. Blue Sky," which is loved by many generations. Based on the name, you can guess this song produces uttermost joyful energy. "Mr. Blue Sky" is in the band's seventh album, which is titled Out of the Blue. 
My favorite lyric: 
"Sun is shinin' in the sky
There ain't a cloud in sight
It's stopped rainin' everybody's in the play
And don't you know
It's a beautiful new day, hey hey."
This lyric is an excellent embodiment of spring's best days, which are the best reminder that summer is coming. 
"DREAMS" – FLEETWOOD MAC
The iconic Fleetwood Mac band began in 1967 and all of their music is still relevant and played repeatedly. "Dreams" is one of their greatest hits, and has been in my playlists forever.
"Being in choir has taught me to appreciate music a lot… [and] music can help me get out of a bad mood, which is why I love having tons of different playlists," said Prachi Shah, junior and choir student.
Fleetwood Mac has been around for decades, and their music is cheerful, bright and never gets old. You can appreciate their music all times of the year, but springtime is ideal for making new playlists and listening to new songs. 
Leave a Comment
About the Contributor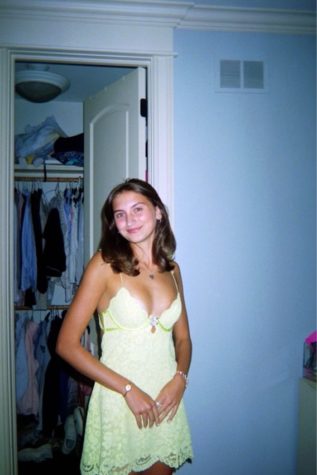 Taylor Levin
Taylor Levin, senior, is excited to be returning to Devil's Advocate as an Editor-In-Chief. She spends most of her time playing tennis for the Hinsdale...