Students are gearing up for the chilly autumn weather this September. Due to the change, students will need to adjust their wardrobes. 
A survey conducted of 90 students showed that the styles they liked the most were hoodies, sweatshirts, flannels, sweatpants, jeans, cargos, coats and boots. 
"Fashion is becoming more relaxed," said Rayjan Prakash, junior. "Hoodies are more popular now because they're more soft and casual for school."
According to the same survey, the most popular clothing stores for the fall weather are Hollister, American Eagle, H&M and Nordstrom. Students also mentioned they shopped at department stores like Costco and Target. 
Story continues below advertisement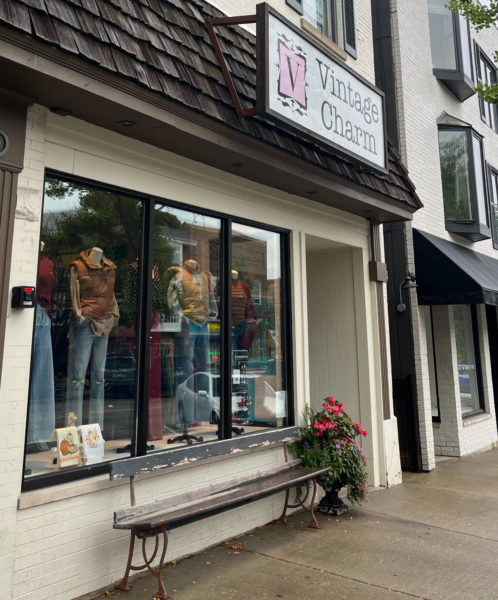 It can be difficult to immediately change your wardrobe, as the weather is fluctuating between summer and fall. However, certain summer styles can be worn during fall. 
"T-shirts, leggings: that kind of stuff…you can layer," said Safaa Bushner, sophomore. 
Despite the continuation of summer styles, changes will be made as the fall season continues. Specifically, the color palettes from summer to fall will begin to change.
"So we're moving from summer and Barbie pink to red now for fall," said Lisa Sopiarz, a fashion and merchandising teacher.
In order to clear out summer inventory, many stores will introduce pre-fall items and rebrand by having the summer items on sale. 
"They have a lot of summer sales to get rid of as many clothes as possible," Bushner said. "They cut out their summer stuff right when the weather starts changing so they can get the most profit."
As of early September, many stores have already cleared out their summer inventory.
"If buyers see a collection in a fashion show, the designers and manufacturers have to have time to produce the quantities needed," Sopiarz said. "So everything is done at least six months in advance."
Since we are currently stuck in a fashion cycle of styles from the '80s-2000s, there are some trends that people think shouldn't return.
"Probably the ultra-low waist and gaucho pants from the 2000s," Sopiarz said. "I also thought of scrunchies at one point, but they came back."
More people have been inclined to follow trends, because of the rise in fast fashion. For example, popular brands like Zara, Fashion Nova and Shein are able to create new styles quickly and for a lower cost because of their manufacturing practices. 
"It's accessible and not expensive so it definitely plays a role," Sopiarz said.
To read more about fast fashion and new trends please visit https://www.voguebusiness.com/tag/fast-fashion.