A look back at Juice WRLD
On Sunday, Dec. 8, 21 year old Chicago rapper Jarad Higgins, better known as Juice WRLD, suffered a seizure induced cardiac arrest at Midway Airport. He was pronounced dead at 3:15 a.m. at Advocate Christ Medical Center in Oak Lawn, Illinois.
After his death, federal agents searched his luggage and found over seventy pounds of marijuana, six bottles of codeine, and two 9 mm pistols. Higgins reportedly took several Percocet pills in order to hide them from federal agents. When asked by police, the rapper's girlfriend stated that he took Percocets regularly and had "a drug problem".
His death came as a shock to many, especially considering a recent trend on the video sharing app Tik Tok where creators would lip sync to his song "Lucid Dreams" whilst pretending to have a seizure. Higgins has also hinted about his own death in the past, stating in his 2018 single "Legends", "What's the 27 club? We ain't making it passed 21."
"I am shocked by the similarities between Juice's death and the recent Tik Tok trend" said Kathleen Ryndak, senior. "While I'm aware there are theories he's still alive, I believe it's just a coincidence."
The day of his passing, Higgins' music was streamed 38.2 million times, which was nearly triple the amount of any other artist that day.
"Juice WRLD inspired many young lives and made his popularity stand out from the rest," said Tommy Noonan, freshman.
Higgins did a lot to help put a new style of hip hop known as "Emo Rap" on the mainstream map. This genre is mainly influenced by the hard-hitting trap and moody cloud rap that has dominated the charts throughout much of this decade, incorporating vocals influenced by 2000's fusions of emo and pop punk, and lyrics about emotional struggles. Some other artists in this vein include Lil Uzi Vert, and the late Lil Peep and XXXTentacion.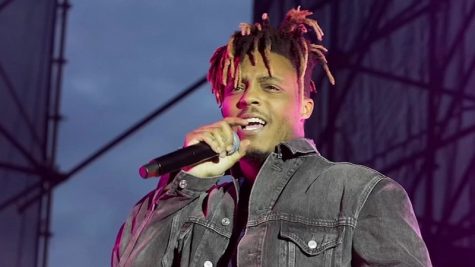 His 2018 breakout album "Goodbye & Good Riddance" contained some of the biggest singles in this entire wave such as "All Girls Are the Same" and "Lucid Dreams". The latter of which contains an allegedly uncleared sample of Sting's "Shape of My Heart", causing Sting to threaten a lawsuit against Higgins. The rapper passed before this lawsuit was able to come into fruition.
"I enjoyed his originality and you could really tell he had a passion for music," said Lorelai Bittner, freshman. "It's really sad he was taken so soon."
His follow up album "Death Race for Love", released earlier in 2019, saw Higgins continuing to push his sound forward, doubling down on rawer vocals and music that combined the sounds of real instruments with synthesizers. Singles like "Robbery" and "Hear Me Calling" are good examples of this, containing sad pianos and emo inspired vocal delivery.
It's a shame that Higgins left this Earth as soon as he did, as he was quickly becoming a big name in modern hip hop, and the music he released was impactful. He was an artist who defined this era of the genre like few others did, and hopefully won't be forgotten anytime soon.
Leave a Comment
About the Contributor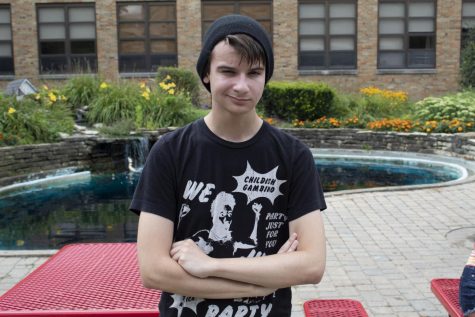 Jack Ging, Writer
Jack Ging is a senior who really enjoys writing and music. He has written hundreds of music reviews and has a YouTube channel with video essays about various...