The Walters perform a sold out show at Schuba's Tavern
Last October we wrote an article highlighting the Chicago music scene and the rise in popularity of local indie rock bands. Featured in this article was Chicago band The Walters, who have been steadily growing their fanbase since then.
With the release of their new album, Young Men at the end of December, The Walters have been booking shows all over the city, including local favorites like Emporium Arcade Bar and Schuba's Tavern. They are also booked to play Austin's South by Southwest.
On Feb. 25, The Walters played a sold out show at intimate Schuba's Tavern in Chicago. Schuba's, as it is affectionately known by its patrons, is not only a music venue, but restaurant and bar too.
While waiting for the show to start at 8 p.m., most grab a drink or a bite to eat in the front part of the venue. Here, the musicians mingled with the concert-goers, showcasing the friendly atmosphere of the Chicago music scene.
After two openers, Troy Anderson, followed by Joe Bordenaro & the Late Bloomers, The Walters took the stage at about 9:30 p.m.. Not only were their many dedicated fans in attendance, but also some of the band's family. Opening with "Sweet Marie" off of Young Men, lead singer Luke Olson's crooning and funky dance moves got the crowd into motion as everyone sang and swayed to songs new and old. During their song "Life", which references his "momma," Olson pointed to his own mother and sang to her. It was a very sweet moment.
Olson is known for taking his shirt off very violently during his shows. So while this was expected, the crowd and band alike were able to convince guitarist Walter Kosner to bare his chest too. Guitarist and (sometimes) keyboardist, Michael "MJ" Tirabassi, also took the lead microphone at one point to sing "New Girl (Tom's Song)" off of Songs for Dads, which brought on heavy cheering and excitement from the crowd.
A great show isn't complete without a stage dive, which is probably why Olson made three during the show. The crowd was more than happy to lift him up and carry his body around the room.
"It was so much fun," said Illy Sabbagh, a senior who graduated early. "The band always puts on such a great show and the atmosphere is unlike anything else."
The most interesting part was that the band played two unknown songs, hopefully meaning new material will be out shortly. Until then, keep an eye out for The Walters playing any shows around Chicago. Check out their music on their website, or follow them on twitter to keep up with the band.
Leave a Comment
About the Contributors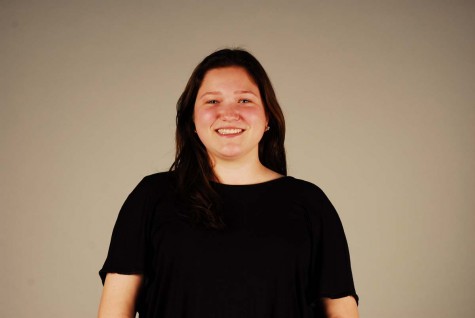 Sophie Pecilunas, Writer
Senior Sophie Pecilunas loves to write. When she's not writing, you can find, or not find, Sophie traveling, which is another favorite pastime. Although...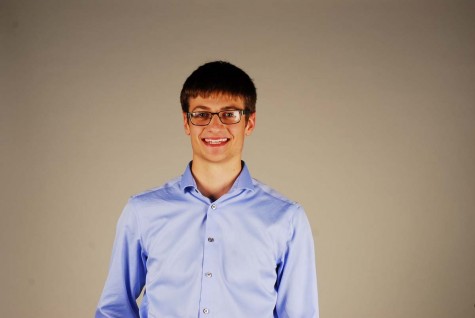 Matt Stockmal, Editor, Editor in Chief
Senior Matt Stockmal lives and breathes the Hinsdale Library. When not found in other areas of the school, he can be found there reading, studying, or...