Art department displays students' work for fall art show
From Oct. 8 to Oct. 28, Hinsdale Central's Fall Art Show displayed numerous pieces of student artwork in the art gallery located in room 216, as well as the new Grant Street Gallery. 
The show includes selected works from all students within all art courses including drawing and painting, visual art in our world, ceramics, jewelry, and AP studio art. Some of that student work is displayed in the art gallery, and the other student work is featured in the Grant Street Gallery. 
"We have our classes select the best work from each class and then we take that work and put it in the Grant Street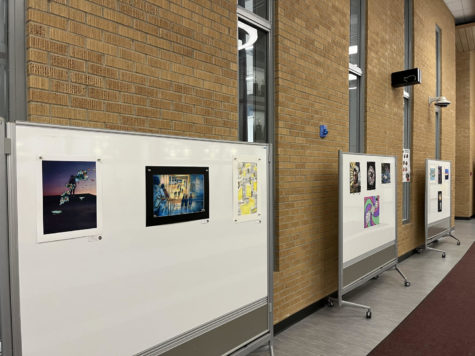 Gallery," said Evan Haase, art teacher. "So, students are able to be honored in their classes."
Students from all grades and classes were excited to showcase their work all over the school. 
"I have my piece from our unit on Keith Haring down in the Gallery, and my collage is on the wall in the math hallway," said Charles Stach, freshman. 
There are also several art shows a year for students to display their work.
"I was in a couple of the shows last year," said Kate Gleason, senior. "I think that it is really nice to know that your teacher thought that you deserved to be in the show for your work." 
For new art students, this is their first opportunity to show off their work. 
"I haven't been to any of the art shows because I'm a freshman and this is my first year, so I'm excited to see how it'll play out this year," Stach said. 
The Grant Street Gallery is one of the newer additions to the school located at the Grant Street entrance to the school near the band and orchestra rooms. This gallery provides a more visible space for student artwork. 
"The gallery is just an awesome space and we're going to try and keep it filled up throughout the year," Haase said. 
Students also shared that they like the design and purpose of the new gallery. 
"I think the new gallery is really nice with all the glass," Gleason said. "I like being able to walk into school and see all of the different student work right there."
For more information about the art department, click here. 
Leave a Comment
About the Contributors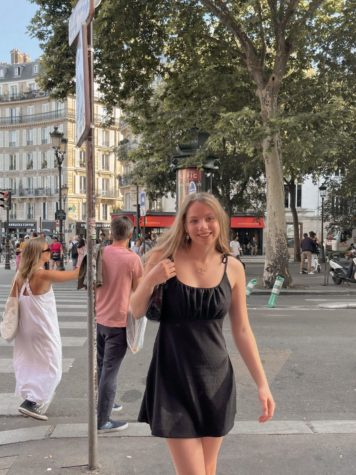 Rachel Brugge
Rachel Brugge, senior, is excited to continue writing for Devil's Advocate. She loves fashion, traveling, art, and 90's punk rock. Along with Devil's...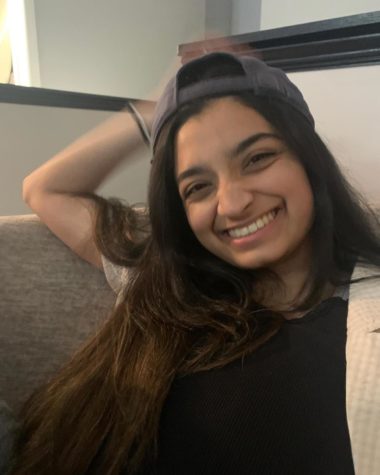 Simrah Qasim, Editor-In-Chief
Simrah Qasim, senior, is excited to be returning to devil's advocate. She loves listening to music, writing, and playing the piano. Along with Devil's...