Girls' Swimming and Dive defeats rival LT
On Sept. 22, Girls' Varsity Swimming celebrated a big victory of 97-89 over Lyons Township. The meet was extra special because of the heightened attendance of Red Devil Nation and teachers.
The placing in events of both swim and dive count towards the total varsity point accumulation. "For me, there was extra pressure because [LT] had a lot more divers than we did," said Elle Witz, freshman varsity diver.
It was a close matchup, and either team was deemed to be capable of taking it.
"It came down to the last relay that determine whether or not we win the meet, so it was really fun and everyone was cheering," said Allison Bruns, senior.
Because of the hype that is generated around any LT matchup, the social chairs and several teachers attended.
"Each senior got to invite a teacher to come to the meet, and each teacher received a t-shirt. They were recognized at the beginning of the meet for coming," Bruns said.
Mr. Christopher Wilbur was one of the selected teachers. "I was invited by Sam Tarvin and Jill Schlais. It was amazing. The turnout of Central students and parents nearly filled the stands in the pool," Mr. Wilbur said. "The highlights were the relays, especially the 200 and 400 frees."
Every win is important, especially as the season comes to a close and progresses towards state. "We are all getting ready for our ending meets," Bruns said.
Conference finals are on Oct. 28 for diving and Oct. 29 for swimming, with six meets and only one home meet remaining in between. The next meet is at home on Sept. 30 against OPRF.
Leave a Comment
About the Contributors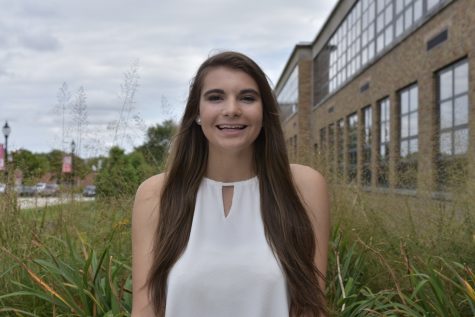 Shannon Ging, Sports Editor
Senior Shannon Ging loves writing for Devils' Advocate, especially if it is about sports. She spends most of her time cheerleading, whether it's for the...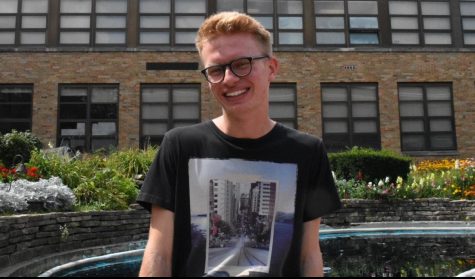 Nick Seda, Section Editor
Nick Seda, a senior at Hinsdale Central, is a section editor for multimedia on Devils' Advocate, whom enjoys traveling the world, taking pictures...