Girl's varsity swim team shows potential for state
On Friday, Oct. 7 the Girls Varsity Swim team defeated Lyons Township (LT) at home by a score of 102-84 with the help of the divers who also won against LT. 
But the swimmers are more focused on a greater goal– the IHSA girls swim and dive state competition taking place on Nov. 11 and 12 at FMC Natatorium in Westmont. In 2021 they finished 2nd at the tournament. 
"I think that we are training and preparing really well and we have a good shot," said Kit Schneider, the girls swim varsity captain. 
On Nov. 6, the girls swim at their IHSA sectional meet located at Hinsdale Central. This meet is high stakes because it determines the lineup for the state meet, in which only a few girls will be able to compete at. 
"You're going to have a handful of kids represent the team as state members, but they all went through the same grind,"  Coach Robert Barber said. 
The girls seem to have the same mentality as Barber when it comes to hard work and support within the team. 
"Our team culture this year has just gotten to be so supportive, even from JV to divers and everyone else. That's where I feel that motivation and push. And that's what's going to help push the actual swimmers at state," said Elizabeth Lahmann, junior.
But Barber commented how it can be difficult for the team to bounce back from the swimmers they lost to graduation.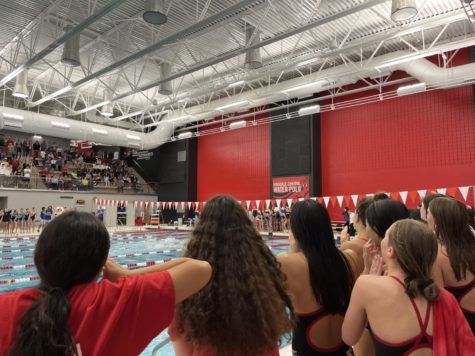 "You do this long enough and graduation seems to happen every year and you start to realize that it's not your responsibility to worry about the past," Barber said. "It's your responsibility to move forward to see what you can do with the kids you have. And we had a lot of talented kids returning that worked extremely hard to get to where we are right now." 
Barber expresses that it is still going to be a tough fight with some strong competitors. 
"We're still in a trophy hunt," Barber said. 
The girls share the same concerns about their competitors. 
"There are other teams that are going to be difficult to beat, but I'm going to trust Coach B and I feel like he has a plan in the end,"  Schneider said.
While the competitions before state are always tough, the want to win is clearly overpowering for some of the girls. 
"I think our team's mentality is so much better than it has been in previous years. We want it, so we're going to go after it," Lahmann said. 
The swimmers' next meet is the Red Devil Invite on Oct. 15. To view the girls' swim team's full schedule, click here.
Leave a Comment
About the Contributors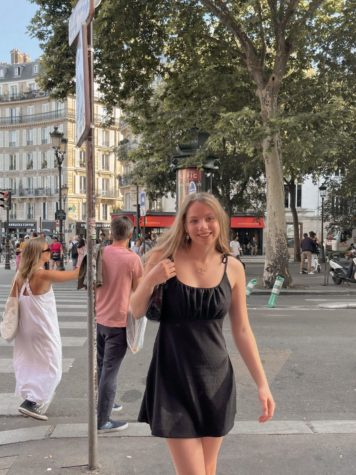 Rachel Brugge
Rachel Brugge, senior, is excited to continue writing for Devil's Advocate. She loves fashion, traveling, art, and 90's punk rock. Along with Devil's...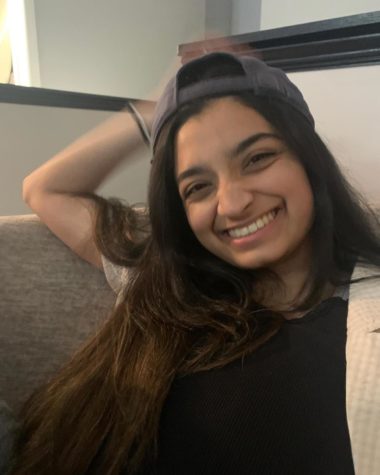 Simrah Qasim, Editor-In-Chief
Simrah Qasim, senior, is excited to be returning to devil's advocate. She loves listening to music, writing, and playing the piano. Along with Devil's...