Gramatik has the funk
Who: Gramatik
When: Sept. 11, 2015
Where: Aragon Ballroom
Rating: 10/10
Review:
On Sept. 11, Gramatik performed at the Aragon Ballroom in Chicago, Ill. Gramatik, whose real name is Denis Jasarevic, is a Slovenian producer who is now living and creating musical masterpieces from Brooklyn, NY.
Listening to American funk, soul, blues and jazz, he developed a love for music that started as a 3-year-old boy. As he grew older he began to listen to hip-hop, and at 13 years old he released hip-hop beats on Beatport. In his years as a producer, Gramatik has released 8 albums, ranging from hip-hop to jazz to a soulful combination of both.
At Aragon Ballroom, the doors opened at 7:30 p.m. Arriving fashionably late, a little bit before 9 p. m., I made it just in time to see two of the openers, Big Wild and Minnesota. The size of the crowd had shocked me, hosting only a fraction of the people usually filling up Aragon Ballroom. Never seeing Big Wild before, I was intrigued as to what I was in for. Big Wild, an artist that prides himself on his multi-genre style of music, put on a show worth coming early for. Playing mostly electro and funk, this talented artist made me and the entire crowd dance endlessly. Putting smiles on everyone around me, Big Wild truly played a great opening set, preparing the crowd for hours of dancing.
Minnesota, playing remixes of popular songs and original dubstep and bass songs, got the energy of the crowd up relentlessly. Remixing Jack U's, "Where Are U Now" and making it more melodic than the original, Minnesota showed his skills of making good songs truly amazing. While playing, Minnesota added in the sounds of his keyboard to make his set an all-encompassing experience from remixing to keyboard solo's.
The time had finally arrived, it was 11 p.m., and the crowd roared with excitement as Gramatik entered the stage. What was expected to be a packed, sold-out show turned out to be a more intimate set with plenty of dancing room. I wouldn't want it any other way. Gramatik played songs off of a majority of his albums, going from his most popular collaboration with artist Griz, "Digital Liberation Is Mad Freedom" which is a funky song with jazz influences that everyone in the crowd sang along to, to a more glitchy sound of "Liquified" that made everyone dance. The combination of music and lights created a glowing environment. It was perfect for any person with a love for visual and musical art. Gramatik had a guitarist and saxophone player come on stage throughout the performance, to add a more instrumental take on some of his songs. Surprising the crowd with an unreleased remix, Gramatik played his take on Flume's remix of Lorde's "Tennis Court".
Too soon it became 1:00 a.m. and the show was coming to a close, as Aragon has a hard curfew of 1:30 a.m. Gramatik closed out his set with his take of Parliament Funkadelic's "Give Up The Funk", resulting in a full crowd sing along.
"Whose got the funk? Got to have that funk," chanted the crowd.
"This was everything I could have imagined, Gramatik never disappoints" said Justin McWilliams, an avid Gramatik fan that has seen him four times prior to Sept. 11.
As Gramatik said his goodbye to Chicago, the crowd poured down the staircases and out the doors with a consistent exclamation of happiness. It seems as though the whole crowd had come to a consensus, this show was 10/10.
Leave a Comment
About the Contributors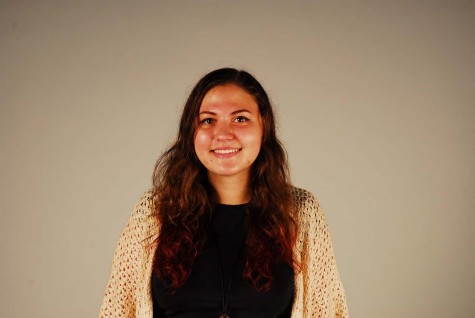 Sofia Lyazkowska, Writer
Sofia Lyazkowska (Sofia Ly), whose last name no one can pronounce, is an avid music fan, passionate about a majority of genres (except country). She is...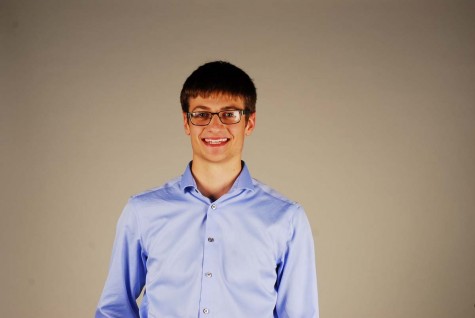 Matt Stockmal, Editor, Editor in Chief
Senior Matt Stockmal lives and breathes the Hinsdale Library. When not found in other areas of the school, he can be found there reading, studying, or...