Dancin' with Disclosure
Electronic music duo Disclosure, made up of two brothers, Howard and Guy Lawrence, lit up the Navy Pier festival hall on Thursday, Oct 15. You can get a taste of the night by listening to Disclosure on their Soundcloud.
This English groups last appearance in Chicago was at Lincoln Park Zoo in the 2014 summer. Following the release of their new album Caracal, Disclosure began a U.S. tour. This album features artists like The Weeknd, Lorde, Sam Smith and many more.
Disclosure had Claude Von Stroke open up for them, starting the show at 7:45 p.m. Von Stroke is the creater of the label Dirtybird Records. At 9:15 p.m. Disclosure opened up with "White Noise," from their first album Settle, for a crowd of 18,000 people.
Known for their deep house and UK Garage sound, Disclosure represented the style they are known for and did not disappoint. They continued gaining more and more energy throughout the entire show, until they played one of my favorite songs of theirs, "You & Me". This song slowed down the energy and allowed for some pretty amazing sing-alongs throughout the entire crowd.
The enormous venue added to the awe of the visual production; lights and visuals were beaming all night, creating a an amazing sensory experience. Although the size benefitted the scope of the production, it did take away from the crispness of sound as Howard Lawrence sang.
Disclosure teased the crowd by saying goodbye, and many fans believed them, rushing for the exit. After a moment, however, the British duo returned for an encore, playing the song that brought them the most popularity, "Latch".
Overall, Disclosure proved to be the greatest way to spend a Thursday night in Chicago, bringing out old fans and new to experience this magical production.
Leave a Comment
About the Contributor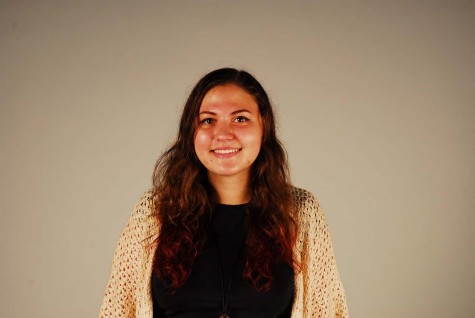 Sofia Lyazkowska, Writer
Sofia Lyazkowska (Sofia Ly), whose last name no one can pronounce, is an avid music fan, passionate about a majority of genres (except country). She is...