Brigid Mulligan: Senior singer
Our very own Red Devil has just released an EP on iTunes.
Brigid Mulligan, senior, along with her other half of the duo Grace Franko, a 2015 graduate, released their EP "Best of Now" on iTunes on Feb. 2. This EP originally came out on December 29, 2015. You can find it here on iTunes and Spotify.
But before Brigid & Grace were a duo, they were both just students at the Clarendon Hills Music Academy (CHMA). Mulligan had been playing piano since second grade, with a brief two year halt after sixth grade, where she then continued her music classes at CHMA, playing piano and guitar. Her music teacher, Evan Graham Dunn, had begun to work with Mulligan creating her own songs on piano, not knowing that she could sing until she casually mentioned she had wrote lyrics to one of her songs. Dunn then pushed for Mulligan to make her own music.
At the 2014 Variety Show at Central, Dunn introduced Mulligan to Franko so they could audition together.
"Our lessons were back to back, and he wanted us to do the Variety Show together," Mulligan said.
Since their first performance, they continued to work together and have become a duo. The duo has two music videos up on their combined Youtube channel: "Summer Days" and "Limits". As the duo began working together with Dunn they were pleased to find out more about his work.
"Our music teacher is our music producer. It was a nice surprise to find out our teacher was really good at producing music," Mulligan said.
And within two years of the beginning of their duo, the girls have released their EP.
"On the EP it's three of our songs together, and then one of her original songs and one of my original songs," Mulligan said.
On the day of the release they held a release concert at The Community House in Hinsdale, where 200 of their friends and family members came out to support them.
Mulligan has been writing her own music since freshman year. Although as a duo their music is primarily pop, Mulligan says her solo music is different, and is more soulful and happy. She likes writing her music when she's home alone, whether playing to piano, guitar, or even ukulele. Mulligan also has a personal Soundcloud and Youtube where you can find some of her solo work. The Youtube channel features a video of her playing the ukulele and singing her original "Here & Now".
I was lucky enough to listen to the talented Mulligan play the piano and sing "Best of Now", which you can listen to below:
Mulligan sees her music as more of a hobby, as she is very busy with school. She is still deciding on what college she will go to, and plans on pursuing engineering. Although she may not be gearing herself toward music school, she plans on bringing her guitar and ukulele to college.
This summer when Franko returns to Hinsdale, the girls hope to have a couple of shows, along with some solo concerts for Mulligan as well. Their music teacher/producer will be helping them arrange the gigs. Although the summer is looking like a busy one for Mulligan, I'm still hoping we can catch Mulligan at some open mics sooner than that.
Leave a Comment
About the Contributors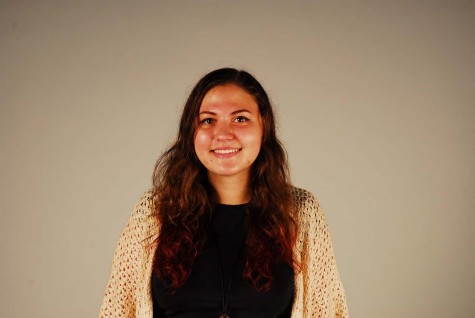 Sofia Lyazkowska, Writer
Sofia Lyazkowska (Sofia Ly), whose last name no one can pronounce, is an avid music fan, passionate about a majority of genres (except country). She is...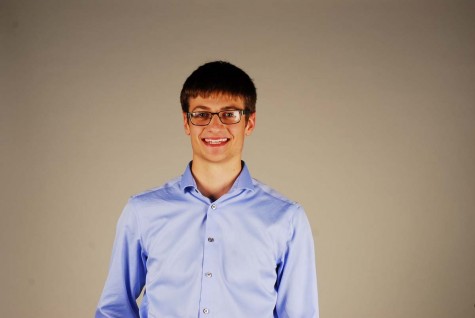 Matt Stockmal, Editor, Editor in Chief
Senior Matt Stockmal lives and breathes the Hinsdale Library. When not found in other areas of the school, he can be found there reading, studying, or...