Spring Awakening Music Festival Springs into a New Location
Spring Awakening Music Festival (SAMF) recently announced that they would be changing locations from the iconic Soldier Field to Jackson Park. This caused quite an uproar from committed fans who have never been, to those who been going since the inaugural year in 2012. Many arguments later, everyone had seemed to settle down and get comfortable with the to-be location until this floated around social media:
Only a mere two months from the festival, ticket-holders became anxious when SAMF was still selling tickets and promoting their location as Jackson Park, but that the location may have to change due to a delay in receiving a park permit to host the event. After some work done by their social media people, they realized that the cat was out of the bag about their location troubles. On April 27, Spring Awakening tweeted for the first update after the confusion.
On April 28, SAMF announced their new location of Addams/Medill Park featuring six stages instead of five in 2015. The lineup is mis-mash of generic mediocre DJs to some amazing artists.
The "DJ stage" is a major disappointment showcasing almost no talent outside of Above & Beyond, a trance group. The electronic stage on the other hand features some great talent; Crystal Castles, Deadmau5, Flux Pavillion, Flying Lotus, Gesaffelstein, Gramatik, Zeds Dead,  and Jai Wolf.
Spring Awakening tickets are on sale for $200 plus fees. With all the confusion regarding the location and late release of the lineup, it's not unreasonable to hope for a better lineup, but I guess we'll take what we get thanks to the promotion company, React Presents. For now, we can only hope for the best in our new location.
Leave a Comment
About the Contributor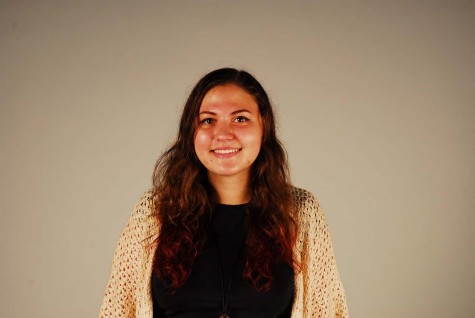 Sofia Lyazkowska, Writer
Sofia Lyazkowska (Sofia Ly), whose last name no one can pronounce, is an avid music fan, passionate about a majority of genres (except country). She is...