Senioritis pls come fast
Senioritis: The state of mind that exists in heaven (or not if you're Hindu like me 😉 ). You're not allowed to do work even if your life depends on it. Because you'd be too lazy to do it.
As a junior that doesn't want to be a junior because he gets too much homework, has too many tests to study for, and has APs for subjects he didn't know existed until high school started, I want senior year to start. I want senioritis. Infect me. I need it.
Colleges always say, "Junior year is the most important." It's true but not for the reasons you probably think. You probably think you need good grades, good test scores, and do good in the grammar! You're wrong. Like always. According to me and my laziness, colleges want you to start senioritis in junior year. I know what you're thinking. Why are penguins not mahogany?
Being part of the senioritis movement takes work. Everything you've learned in high school, whether it be hard work or actually studying, has to be put an end to. You need time to truly get a hang of it.
"From the seniors I've talked to, getting a hang of senioritis is the hardest thing ever in the world in this universe," claimed junior Kunal Jobanputra, the cool guy in your math class. "I started this year actually. It's kind of hard but I'm getting a hang of it. Hopefully, I don't get all As this year. That would be terrible."
Senioritis is proven to have great benefits. According to me, I get more sleep, food, and bad grades. All things you need to get into your dream college. Start early, slack now. I'm so lazy that I won't even finish this arti
Leave a Comment
About the Contributor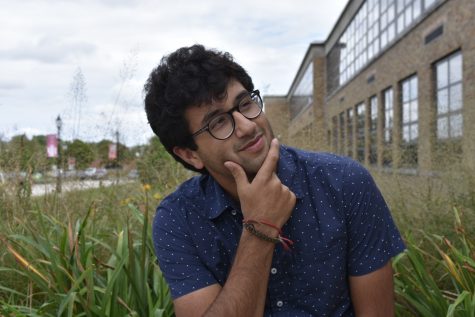 Kunal Jobanputra, News Editor
Senior Kunal Jobanputra exudes a vibrant personality through his ability to grow a beard and his unique dressing style. His class and interest in rap allows...