The Devils' declassified Prom survival guide
Dear Seniors,
This coming weekend—Saturday, May 4 to be exact— is probably one of the most important ones in your life. It is the culmination of your entire high school career. If you are anything like me you started dreaming about Prom since first grade.
People always say that they imagined what their wedding veil would look like as a little kid, but for me, it was my Prom corsage. At first, I imagined one that was a little too tacky (too many colored flowers) but as the years progressed my Prom vision board displayed a nice gallery of sophisticated corsages that I could eventually choose from.
Your 2019 Prom King Eric & Prom Queen Carolyn!! @RedDevilSpirit @HCHS19 pic.twitter.com/sSIPJLdCrW

— HCActivities (@HCHSActivities) May 5, 2019
Prom is everything. If you have not planned the entire day, to the minute, you are in for a special treat. I began thinking about my Prom group since the start of high school. That is actually how I chose my friend group. See, your Prom group can only have 12 people since that is the maximum amount that can fit at a table, so, since freshman year, I tried to keep my circle of friends limited to 12.
Once I was certain that my Prom group was set, I moved on to the other critical steps that had to be accomplished.
The paramount decision of your life is choosing your Prom dress. There are so many intricate details that must be decided on based on multiple fittings in a time span of at least three years. I started trying on Prom dresses at the beginning of sophomore year, which is quite late, to be frank. My first fitting was primarily to decide what color would look best on me.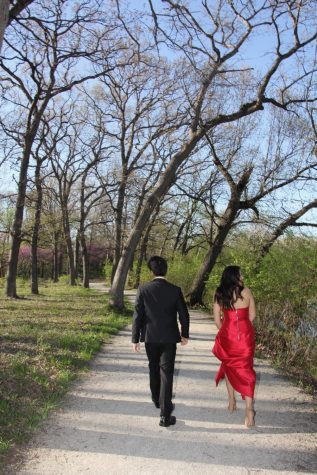 After that fitting, I narrowed down the color to blue, but the next fitting was set to determine exactly what type of blue would look best. I had multiple options in that category: royal blue, navy blue, baby blue, periwinkle blue, ocean blue, green blue, sky blue, midnight blue, and many more. I tried on around 300 dresses in my exclusively blue fitting, before realizing that green might be better suited for my skin tone.
One thing that I recommend doing to prepare for Prom is to do a makeup cleanse for three months prior to the dance. By not wearing makeup for this amount of time, people will become used to your makeup-less face and have that view of you imprinted in their mind. Then, when you come to Prom with a full face of makeup people will be super shocked by how you look, rather than thinking it is not much different than how you usually look.
Once all your preparation is complete, you will finally be ready to enjoy the dance. The pain of your dress tight on your waist and your toes being crushed in your heels should numb at least two hours into the dance. The mosh pit of a dance floor is very fun especially with the thrill of being close to death every time you get close to the center.
Remember not to smile or laugh too much, or at all, because you will ruin your makeup. But, nevertheless, enjoy the biggest night of your life that you will probably forget next year. At least you have 8 million pictures to jog your memory by.
Leave a Comment
About the Contributor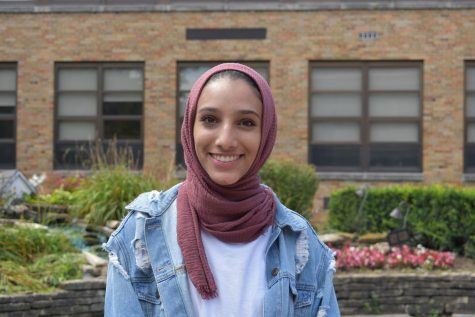 Hajera Naveed, Section Editor
Hajera Naveed is a Senior Writer and Section Editor for Devils' Advocate. Her hobbies include writing, volunteering, painting, and running. When she isn't...