Backtrack to breezy days with throwback hits
As the temperature drops, stress begins to increase for many students when teachers start to mention the soon-approaching final exams. Through these tense times, many seek a way to escape through the music they listen to.
For many students who are currently in high school, songs ranging from the years of 2006 to 2013 bring happiness by reminding them of the simpler and carefree days of their childhood.
"I love listening to throwback songs because it's really relaxing and reminds me of how fun middle school and elementary school were," said Shalini Sahgal, junior.
With artists ranging from Sean Kingston to Justin Bieber, the playlist includes music that many students grew up listening to and likely know all the words to.
"I really like Jason Derulo, just because his songs never get old to listen to," said Claire Williams, senior.
The familiarity of the different lyrics and beats can be a helpful distraction or study tool as the end of first semester approaches.
"Listening to songs that came out when I was a kid make me nostalgic because I used to love those songs and listen to them all the time," said Koby Turrentine, freshman. "I still really like listening to them because I know them like the back of my hand."
Whether you're feeling stressed or content, it never hurts to look back on the songs that populated the airwaves when we were younger. You can listen to a playlist of these throwback hits above.
Leave a Comment
About the Writer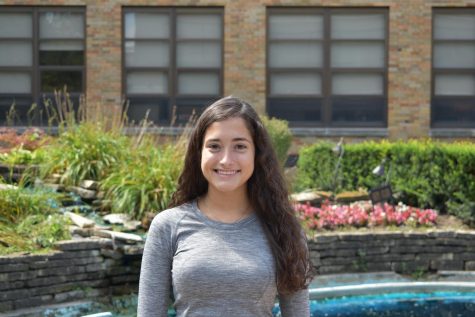 Michalea Halikias, Managing Editor
Michalea Halikias is a senior who can often be found shopping online, listening to music, or hanging out with her friends. She loves watching Master Chef,...