Slide into spring break jams
Third quarter is definitely the most stressful for students, so almost all of the student body counts down the days until spring break. Spring break is a savior for many students during this stressful time. Whether you're staying at home or going somewhere nice and sunny, it is a solid week where you can chill out and be happy.
Even if you are not going anywhere crazy this spring break, there are always a few songs that can get you in the mood for some sun and that can get you excited for the summer that is quickly approaching.
"I'm not going anywhere for spring break this year, but a good playlist with really happy songs can get me so excited for summer too," said Taylor Young, freshman.
With artists ranging from Weezer to Bob Marley, this playlist is the perfect bunch of music to get you pumped for a solid week of good vibes and no stress.
"I'm going to New York this spring break, and although it's going to be cold there too, a good playlist is always going to hype me up for sunnier days," said Shayaan Borok, junior.
The upbeat tunes and beachy guitar melodies can help get you excited for spring break while still keeping you calm during this last trying week of school.
"School is stressful right now but I'm excited to just kick back for a solid week," said John Davis, sophomore, who is also staying at home.
Whether you're feeling stressed or content, it never hurts to put on some beachy, sunny vibes music to bring happiness and de-stress into your life.
Leave a Comment
About the Contributor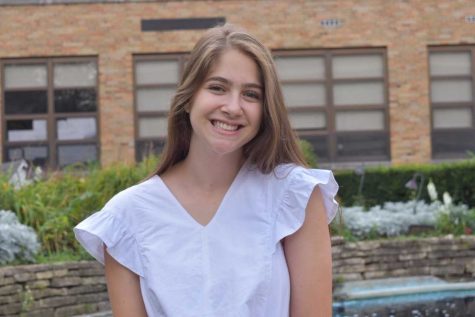 Thea Sankari, Section Editor
Thea Sankari is a senior whose sense of humor consists of nothing but dad jokes. You can catch her in the band room or binge-watching "The Office". She...