Post Malone's new album: is it worth the hype?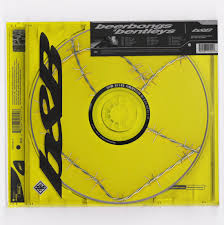 On Friday, April 27, rapper Post Malone released a new album titled "Beerbongs and Bentleys". The album was an immediate success, earning a platinum status just three days after its release. Many students said they were enthusiastic about the album's release and have been diligently listening to it.
The album included three hit singles released before the album: "Rockstar", "Psycho", and "Candy Paint". "Rockstar", featuring artist 21 Savage, was number two on Billboard's hot 100 for eight consecutive weeks, which helped cement his status as a major hip hop artist. Malone was right under Cardi B's famous song: "Bodak Yellow". After his album's release, Post Malone's songs have been taking over the top 20 most played songs in the U.S. and around the globe, according to the Billboard rankings.
Post Malone's singing on this album stands out much more than it did in Stoney, which was his debut album. The tracks demonstrate the versatility of his voice and help the music in the album seem much more diverse. In "Blame It On Me", Malone's strong vocal harmonies are what, in my opinion, made the song catchy. Similarly in "Rich & Sad" the beat accompanied by the singing in the chorus made for a good combination and helped elevate the song to a new level.
Meanwhile, the song "Stay" is sort of the outlier as the song relies heavily on acoustics. Malone really showcased his acoustic guitar talents by strumming guitar in this track which he did in previous songs such as "Feeling Whitney".
"My favorite song on his new album is called 'Stay'," said Hannah Fuechtman, junior. "I really like it because it has a lot of good vibes. It's really chill and nice if I need something to calm myself and relax."
Out of all the songs on the album, I would have to say that "Better Now" is the best track not only because of its catchy lyrics but also because Malone subtlety works in guitar and base notes. Personally, I think that these undertones are what makes the song much more unique than any other trap song that may be popular. On Spotify, "Better Now" has about 3.2 million daily plays, making it one of the most popular songs on the entire album.
Despite its immediate success and some hit songs, the album also has some downfalls that many are quick to point out. New Musical Express, a British music journal, wrote that the album was "directionless" mainly because there was no central theme and the lyrics were repetitive and meaningless. I agree with the statement that the lyrics in the album were often about the same thing in each track. And to top if off, if one were to really listen to what he says in some of these songs, like "Rich and Sad", I think Malone can come off as narcissistic and egotistical.
Another thing that could have been avoided is the length of the album. Many artists try to strive for longer albums to please their audiences, but in Malone's case some of the songs in the album did not bring anything unique to the track, instead sounding just like some of the other songs. The track "92 Explorer" wasn't a bad song, but it just wasn't different enough from the rest of the album to really seem necessary to include.
Nevertheless, as can be seen by the charts, his album has achieved unprecedented success and many of his fans seem pleased by what Malone delivered. Some of this success can be attributed to the collaborators that Malone worked with on some of his songs. Post Malone collaborated with Nicki Minaj on the song "Ball for Me" while G-Eazy and YG were part of the song "Same B******". I think Nicki Minaj's feature on this album was the best one because she did both, rap and sing, and her voice was integrated seamlessly into the song.
Overall, I think the album deserves much of the success that it has been receiving despite some setbacks within the work. There are many strong tracks that are easily becoming hits with each day. I usually am not a huge fan of more than three or four tracks on an album but this album was an exception.
If you too are a fan of Post Malone and his new album, he will be performing on Friday August 3 at Lollapalooza alongside headliner Bruno Mars and The National. Many students plan on attending this festival and are excited to see Post Malone perform his new album live.
Leave a Comment
About the Contributor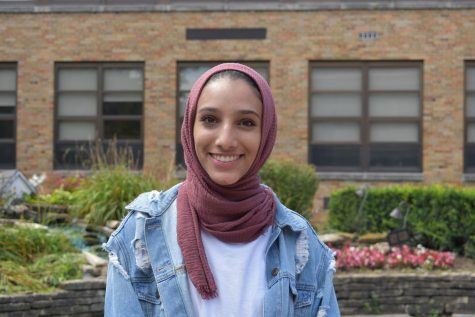 Hajera Naveed, Section Editor
Hajera Naveed is a Senior Writer and Section Editor for Devils' Advocate. Her hobbies include writing, volunteering, painting, and running. When she isn't...