Girls Lacrosse wins senior night game
On Tuesday, May 8, the red devil girls varsity lacrosse team faced off against Lyons Township High School, at home on Dickinson Field. The girls pulled out a 15-7 win.
This game was also senior night to acknowledge the graduating seniors as they played their second to last home game of the season.
"This game was different and special because before the game the underclassmen made us all posters and got us gifts, which is always super fun. Also, the seniors were announced and walked across the field with their parents before the game," said Lally Johnson, senior and varsity player. "The game was actually super rough; I think we had a rough time getting focused after all the festivities. It was a two-point game at the half, which was pretty close, by the end we got a pretty big lead, and all the seniors played amazing which was really special."
Many players scored goals, made saves, and helped assist the team in their win. Sydney Collignon, Lally Johnson, Jessica Joy and several other players made goals. While players Madeline Pisani, Alanina Hammond and others made noteworthy assists.
"The game was good, however, it wasn't our best performance, but we won; I think all of us as a team played really well," said Shea Draddy, senior and varsity player. "It's always fun to play LT, they're our biggest rivals for our school but not so much lacrosse."
The girl's record this season is 12 wins, and four losses. They are currently ranked number three in the state with Loyola seated at one.
"Our team is doing a great job of competing against the best teams and are on the road to state," said Sara Draddy, junior and varsity player. "Senior night was so much fun; it was very sad to see the seniors walking down the field with their parents because we have known and played with them our entire lives and it actually hit us that they're leaving and going off to do great things."
The next girl's varsity lacrosse game is next Tuesday, May 15 at 5:30 p.m., against Maine South High School on Dickinson Field.
Leave a Comment
About the Contributors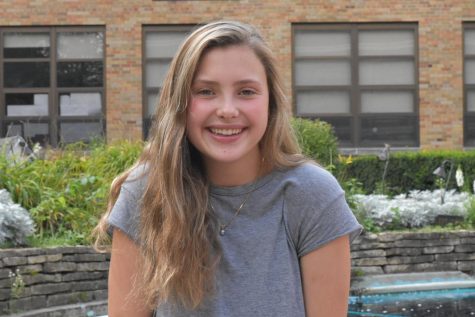 Leah Stevens, Section Editor
Leah Stevens is a senior who is constantly seen with a smile on her face and she loves to make people laugh. She lives by the motto "YOLO", and if you...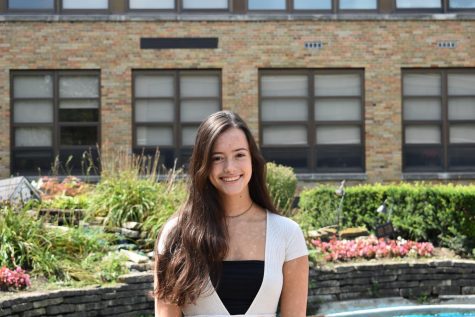 Marelena Halikias, Photographer
Marelena Halikias is a senior photographer for Devils' Advocate. She can commonly be found crying over reruns of The Joy of Painting, offering to sell...