Lil Wayne releases long awaited new album
Lil Wayne released "Tha Carter V", his 12th studio album, on Friday, Sept. 28.
Lil Wayne is known for his wordplay, as well as influencing the new generation of rap artists. His career started in 1991 at the age of 9, when he was discovered and signed by Cash Money Records and since then he has released 11 albums. Recently though, Lil Wayne settled a lawsuit worth $50 million against the record label, which enabled him to finally release "Tha Carter V".
The album has a total of 23 songs and is around an hour and a half long. Ten other rappers are featured, with standout performances coming from Kendrick Lamar and Travis Scott.
One of the many highlights of the album, "Don't Cry", features the late XXXTENTACION. XXXTENTACION was murdered in June, as he was shot in his car in his home state of Florida. The song serves as a tribute to his passing, and being the second song it sets a strong tone for the album.
"The song is decently sad, and I did not expect this type of song from [Lil] Wayne and XXXTENTACION," said Chinmay Amin, junior.
The fourth song, "Uproar", is by far the most energetic song of the album, and has inspired an Internet dance craze titled the #uproarchallenge. The energy mainly comes from the beat, as it's vibrant keys ring throughout the song.
"'Uproar' has to be the best song on the album," said Graham Gits, senior. "The beat is crazy and [Lil] Wayne has some pretty fast flows."
The fifth song, "Let it Fly", features Travis Scott, and it fuses newer trap rap with an older style that Wayne uses.
Originally, "The Carter V" was supposed to be released in 2013 but was held back due to contract issues with Cash Money Records. The style of rap used in "Let it Fly" was not relevant then, had it been released in 2013 we would not see songs like this.
After "Let it Fly" comes "Can't be Broken", which is an uplifting and motivational reflection of his career as a whole, as well as a response to the critics that said he was finished.
Next comes another emotional song, "Mona Lisa", where both Lil Wayne and Kendrick Lamar rap a narrative of a woman setting her boyfriend up for a robbery.
"Mona Lisa is definitely my favorite song," said Jake Franco, junior. "Both Kendrick and Wayne are great rappers, and this is a really cool [collaboration]."
After "Mona Lisa", the album plateaus. The songs start sounding the same, and the album as a whole would improve if the tracklist was cut shorter. Twenty-three songs are heavy for this album, and if Wayne focused on a smaller amount the overall quality would be better.
With that being said though, the strong start makes up for the mediocre ending, and I rate the album as a 6/10.
Leave a Comment
About the Contributor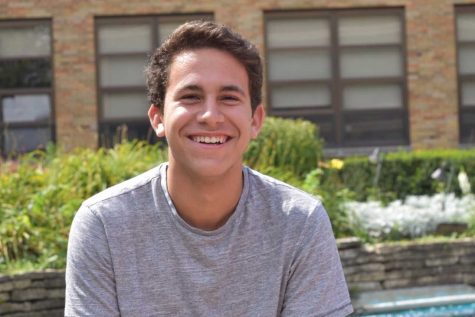 Brandon Belgrad, Writer
Brandon Belgrad, senior, is often spotted running through the streets of Hinsdale. He is a part of the cross-country and track and field teams. Along with...