Girls swim and dive place 16th at State
The Varsity Swim Team placed 16th out of approximately 100 teams in the IHSA Girls State Swimming and Diving Championship from Friday, Nov. 16 through Saturday, Nov. 17 at Evanston Township High School in Evanston, Ill.
On Friday, the girls competed in the preliminary rounds of the competition with every swimmer qualifying for the final round the next day.
Five of Central's events qualified for the final round, including the 200-yard medley relay, 100-yard butterfly, 200-yard freestyle relay, 100-yard breaststroke, and the 400-yard freestyle relay.
The 200-yard medley relay, which consisted of Melanie Quinones, sophomore, Anna Glowniak, senior, Anna Gruvberger, junior, and Rachel Fuechtman, senior, finished the final round in tenth place with a time of 1:46.21.
Individually, Gruvberger qualified for the 100-yard butterfly with an 11th place finish in 56.13, while in the final round she finished 12th place in 56.50.
"I loved every minute of training with my team, it was like training with my second family for a couple months because we got so close," Gruvberger said. "I've learned to make as many friends as you can while you do what you love, [my teammates have] become family and it makes training hard every day so much more fun."
The second Red Devil relay team of Quinones, Fuechtman, Gruvberger, and Lauren Biegel, freshman, edged out Glenbard West by .25 seconds in 1:36.40 for a qualifying spot in the finals, where they finished 12th in 1:37.85.
State swim update. Fuechtman, Gruvberger, Quinones and Lynch place in the 400yd Free relay. They placed 12th and qualify for the finals!!! Finals tomorrow start at 11am! Go Red Devils ! pic.twitter.com/4fuhXOjotY

— HCHS Athletic Department (@RedDevilsAD) November 17, 2018
Glowniak, during the preliminary round, broke a Central swim record when she swam the 100-yard breaststroke with a time of 1:03.98. Glowniak in the state final 100-yard breaststroke got fifth place, with a time of 1:04.03.
"It was the first time I placed in [the] top six so it was definitely a special way to end four years of high school swimming," Glowniak said.
The final relay team of Gruvberger, Fuechtman, Quinones and Kiernan Lynch, senior, completed their last race, where they finished in 12th place in 3:31.75 during the preliminaries, and 12th in the final in 3:33.90.
"I've learned that having a positive mindset before a race by focusing on having fun, rather than worrying about how I am going to do really helps raise my confidence," Glowniak said. "[Having fun] allows me to enjoy the time I have with my team."
Divers Leah Steven, senior, and Roslyn Tischke, sophomore, did not qualify for the semifinal round.
Stevens got a score of 162.15 and was ranked 40 out of the 48 divers. Tischke got a score of 182.00 and was ranked 18 out of the 48 divers.
The boys swim season will start with a red/white scrimmage at Central's pool on Nov. 23 at 5:00 p.m.
Leave a Comment
About the Contributors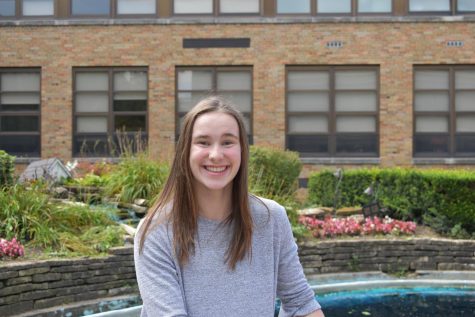 Rachel Wagner, Writer
Rachel Wagner is a junior writer for the Devil's Advocate. When she's not covering stories she can be seen at home drawing, writing, rewatching episodes...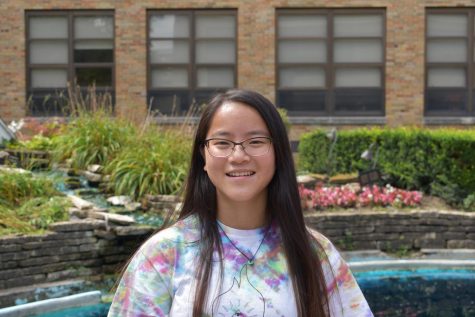 Lia Reichmann, Editor-in-Chief
Lia Reichmann, senior, is well versed in anything to do with Friends, Harry Potter, and sports. She likes to go backpacking and taking photos (follow @liareichmann_photography...