The Jonas Brothers return with hit single "Sucker"
Our generation's favorite Disney band, the Jonas Brothers, just released their long-awaited single "Sucker" on Friday, March 1. After having taken a five-year break, the Jonas Brothers have stormed the music scene, taking back what is rightfully theirs.
In the summer of 2008, the Jonas Brothers starred in their first movie, "Camp Rock." It was so well reviewed that "Camp Rock 2" came a short two years later. In between "Camp Rock" and "Camp Rock 2," they released numerous albums, and had numerous hit songs such as "Year 3000" and "Burnin' Up."
"[The reunion] is every 18-year-old girl's dream. Real music is finally back," said Tina Rivera, senior.
Boasting around 50 million views on Youtube, it is clear that there is a ton of hype surrounding the group.
"Things were just not OK when they broke up," said Jenna Frizzell, junior. "Posters were ripped from my room, I had to make new friends. Everything changed."
While the Jonas Brothers' romantic themes have struck the hearts of millions, some question the maturity of their music.
"I actually don't like the new song. It's a little corny. They're grown men," said Cole Harris, junior.
Rumors say that a new album will be coming, some reports even stating they have 30 or 40 songs waiting to be released. In the meantime, fans can expect a Jonas Brothers documentary that the trio has been working on with Amazon Studios. Whether you like it or not, though, the Jonas Brothers are here to stay.
Leave a Comment
About the Contributor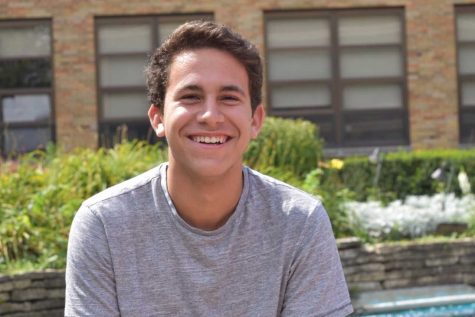 Brandon Belgrad, Writer
Brandon Belgrad, senior, is often spotted running through the streets of Hinsdale. He is a part of the cross-country and track and field teams. Along with...