Kanye West gets Biblical on "Jesus is King"
On Friday, Oct. 25, Chicago-born artist Kanye West released his ninth solo album "Jesus is King".
Exactly as the title implies, this album is made up of several religious songs. The record was initially teased in late 2018 under the name "Yandhi", with a release date slated for September of that year. Since then, the album became delayed indefinitely, until being re-announced as "Jesus is King" mere weeks before it was released. West stated that he was "done making secular music", and that this album would be entirely gospel-based, with no cursing or nonreligious lyrics.
While this may sound kind of ridiculous, it's not entirely out of the norm for West. Religious themes and gospel influences have played a role in his music since the early days of his career. The ominous and spiritually uplifting "Jesus Walks" was the fourth single from his 2004 debut album, "The College Dropout", and recently records like "The Life of Pablo" and "Kids See Ghosts" have had songs like "Ultralight Beam" and "Cudi Montage" which pay tribute to his faith in God.
An entirely gospel-based album from him seemed just around the corner, as his recent manic episodes and struggle with bipolar disorder have been thrust into the public eye. This has caused him to find solace in his faith, as evidenced by his weekly Sunday Services, which are free concerts he throws at different locations around the country with a large choir.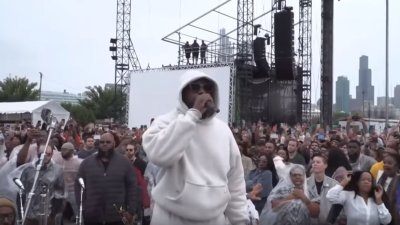 "I love the album," said David Aviles, senior. "Kanye found a great way to connect religion with today's culture"
The album was released alongside a short IMAX film of the same name, which mostly consisted of footage of his Sunday Service Choir performing traditional gospel.
"Kanye is definitely taking shots at the devil with this album," said Iyden Khan, freshman.
"Jesus is King" certainly lives up to everything West promised: an entirely religious album with no cursing, or song topics not involving his faith. While he's executed this approach very well in the past, most of what worked before is lost this time around.
On previous records, whenever West talked about his faith, he would connect it to his own experiences in some way, making these tracks feel like more than typical Christian rap songs. On "Jesus is King", pretty much every track sees him telling the audience to praise God, without much further insight or thought put into it. This not only makes the album come across as less genuine but makes the whole thing feel repetitive.
"Nobody has pandered to a group harder in the history of pandering than Kanye has with this album," said Sahil Shah, senior.
Musically the album is well-produced and composed for the most part. There's a decent variety in the beat selection, from the style of looped vocal sampling that we're used to from West to the more ambitious fusions of gospel music. While the album sounds pretty solid for the most part and the guests all do a good job, West himself is what weighs down most of these tracks.
"Everything We Need", for example, is a mostly tasteful mix of hip hop, alternative R&B, and gospel music, with a minimal, yet uplifting beat and a great vocal performance from Ty Dolla $ign. As soon as West comes in though, he brings this bouncy, braggadocious flow that comes off as unbearably corny, ruining the mood of the song. The same can be said for his verses on tracks like "Hands On" and "Closed on Sunday".
When he isn't rapping, he starts singing alongside his choir on songs like "God Is" and "Jesus is Lord". He's never been the strongest singer in the world, and these songs are no exception to that.
The only real highlight on the album is the track "Selah", which starts the album off promisingly. This is the most insightful West gets on the entire album, combining his own experiences with references to Bible verses. He does this over a minimal, organ-based beat that slowly builds up before exploding into the chorus, where his Sunday Service Choir takes over.
Overall, "Jesus is King" is probably one of his weakest albums yet. It doesn't feel like the bold, triumphant ode to Christianity that we know he's capable of dropping, and instead feels like a rushed set of songs made only for his own sake. That being said, West has reinvented himself once again, and I look forward to seeing how he'll progress on his future releases.
Leave a Comment
About the Contributor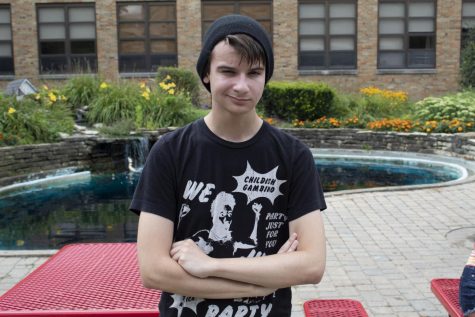 Jack Ging, Writer
Jack Ging is a senior who really enjoys writing and music. He has written hundreds of music reviews and has a YouTube channel with video essays about various...