Don Toliver Releases "Life of a Don"
On  Friday, Oct. 8, Don Toliver released his second studio album titled "Life Of a Don." This EP was Toliver's message to the hip-hop community that he is a standalone artist after previously carrying other artists' songs with his features. 
He carries the majority of the album by himself, purposely putting less guest appearances than in previous album "Heaven Or Hell." Toliver likely wanted to match his previous vibe-heavy album but with a theme too. He does it well and proves that, unlike his first studio album, he can make hits rather than express his art style.
In the album, Toliver takes on personal problems by showing his true side. He is not Don Toliver, he is Caleb. His statement "My life, your life" is a  reference to what he wants the audience to get out of this album. Toliver's reluctance to open up on this project shows his change of articulation. He likely doesn't want to be known as anything else other than a great solo artist. 
"Its something different than he has written before, and I'm here for it,¨ said Pera Odishoo, senior.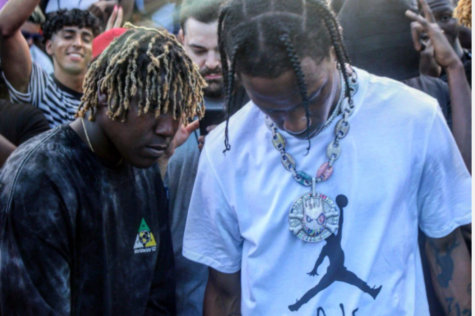 This album had a lot of new sounds which roped me in quickly. I like the alienated beats and synths that tie in well with Don Toliver's unique voice. My favorite song personally was ¨XSCAPE¨, it starts off with a string instrumental, almost like a violin, nothing I've heard before, which slowly turns more Intense ending with a mind boggling outro. XSCAPE would be the song I would show everyone to get a good idea of the album's musical theme.
Toliver's music career took off after being signed by Travis Scott in 2018. Scott signed Don Toliver to a record label known as Jackboys after a successful feature in Travis's album "Astroworld." Toliver released his previous album "Heaven or Hell" on their joint label. It was one of the most successful debut hip-hop albums of recent years, cracking one billion streams in February 2021. But can Toliver's second album live up to the hype he has created?
"The album was definitely worth the wait, I was not disappointed at all. Even with how much Don had riding on it, he shined by embracing his style as a melodic R&B artist," said Ammar Hussain, former Hinsdale Central student.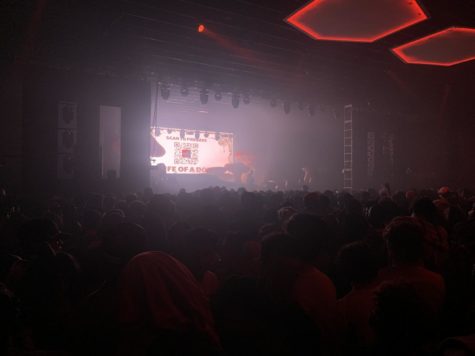 Setting up Don Toliver's career, Travis Scott is not only Toliver's indirect boss but also a heavy influence in his music. Toliver has chosen a theme similar to Scott's previous instrumentals and beats but in his own way. This album is a lot more R&B than any of his previous work,but doesn't shy away to where it is unfamiliar. The album also features great production, highlighting synths and guitar work which add some extraterrestrial-type sounds.
Toliver doesn't hit it all, unfortunately not hitting amazing vocals, like in "OUTERSPACE," a song which had amazing production. That song and more seemed like Toliver didn't take advantage of what he had, making the album seem more mild. Big features such as Kali uchis, Travis Scott and Baby Keem didn't integrate in the album well. 
¨I thought the Album was all right; as a rap fan I went in with higher expectations, but maybe he just isn't my favorite type of hip hop artist," said Andrew Yaeger, senior. 
This album has its highs and lows but doesn't disappoint. It's always hard to go above and beyond after an artist exceeds expectations the first time, like in his album "Heaven or Hell," but without a doubt, fans can see a bright future for Toliver.
Leave a Comment
About the Contributor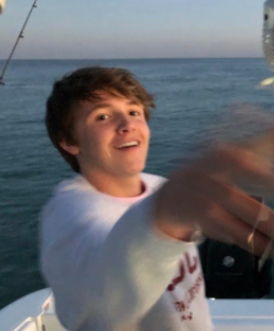 Lynden McCarroll, Writer
Lynden McCarroll, senior, is a first-year writer for Devils' Advocate Online. In his free time, he enjoys watching and playing sports like football,...