Florian Zeller's "The Father" is as heartbreakingly riveting as it is perfectly executed
The director's film debut proves he's a talent not to be ignored in a tragic story about a man suffering from dementia.
On Friday, Feb. 26, "The Father" was released to select theaters in the United States. It follows Anthony (Anthony Hopkins), an elderly man suffering from dementia. He refuses all help as he further doubts his helpful daughter Anne (Olivia Colman) and his own reality.
Florian Zeller—who made his feature debut on the film—adapted the screenplay from his own critically acclaimed play of the same name. His impact on the film is invaluable, both in direction and script. His presence has the bravado of a seasoned filmmaker and brims with the sleek agility of an outstanding writer.
His unique storytelling paves the road for an enticing plot. The film's told from Anthony's perspective, pristinely guided by non-sequiturs, differences in set design, and numerous actors as one character. The storyline's logical inconsistency manipulates our sense of reality. It allows us to cling to our perceptions before deceiving us.
Zeller's character writing flows with depth and nuance as well. Anthony has frequent outbursts (often against his caretakers) and is generally brute. However, this nature doesn't stem from his hatred of them but rather his own mind. Despite it deteriorating, he takes his memory seriously. And how could he not? After all, no one has a distrust for their own mind. The inconsistency is as frustrating to him as it is heart-wrenching to us.
What compliments Zeller's spectacular writing are the performances. Hopkins—who won an Academy Award for his performance—was absolutely spellbinding. A seasoned, extraordinary actor himself, Hopkins understood the depth that Zeller put into his character and completely elevated it. He wins our sympathy by merely gracing onto the screen and never loses it.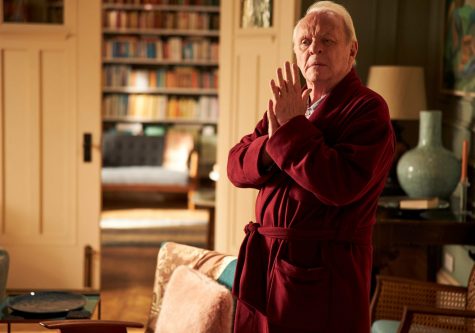 While overshadowed by Hopkins, Colman's Academy Award-nominated performance was fantastic as well. She brings an extremely likable presence to Anne's character. Her vibrant smile and subtle body language make it easy for us to sympathize with her piercing sadness. It's agonizing to see her bear witness to Anthony's declining mental state especially as she tries to form her own life.
Zeller's direction blooms with consistent symbolism. It's brimming with the glowing depth that he proved so deft at, whether it be a sculpture of a shattered face outside of a hospital or a stereo unable to play a dusty CD. They implicitly cue the plot's momentum which significantly elevates the pacing of the story. It's a difficult skill to hone as a novice director as well, as coherently organizing ideas is easier said than done.
His use of music also chunks each segment of Anthony's downfall. As each mirage reveals something significant—whether it be a change in setting, the difference in actor for each character—the dramatic strings of composer Ludovico Einaudi set the hopeless fall that Anthony frequently finds himself in. As aforementioned, each revelation is played marvelously which elevates the effect of the score.
The film's most memorable quality, however, is not in a facet but rather a single scene. Anthony grasps at clarification from his nurse Catherine (Olivia Williams) and, as he gives in to his deceitful memory, breaks down. He tearfully begs for his mother's warm embrace in the same way that a lost child would. Catherine's reaction exudes the matriarchal love he begs for, so Anthony might as well see her as his mother.
It's this tender expression of love in a desolate situation that climaxes the effect of dementia on a person. As someone whose grandmother went through what Anthony did—after losing her husband no less—I can vividly remember her through this downfall despite how shielded I grew from her. It's something that's ingrained into your mind especially when viewing it from an unconditionally loved one.
While Zeller's memorable ending is tender, it still comes from the heartbreaking overtones of a riveting 97-minute tragic arc. He's previously stated that he witnessed his grandmother go through dementia at the age of 15 and that personal touch never leads to mawkish sentimentality. He doesn't pull any punches and that, combined with his filmmaking talents, is what makes us empathize with Anthony's journey. It makes us want to extend our arms and speak to him as his loving mother.
You can watch "The Father" in select theaters now.
Leave a Comment
About the Contributor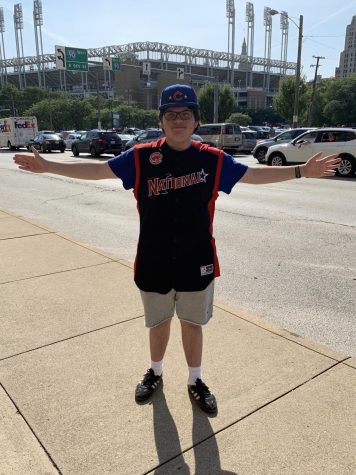 Steven Pappas, Editor-in-Chief
Steven, a senior, is enthusiastically returning to the Devils' Advocate staff this year. He loves to watch the Cubs and analyze statistics in baseball,...