The Return of the Red Sea
Friday, Jan. 8 marked the first boys' basketball game of the new year, not to mention one of the most anticipated of the season. Every year, both the students of Central and Lyons Township get excited for the annual matchup, including creating hype videos, deciding themes, brainstorming chants and posters, and arriving hours early just to get a seat.
Central took an early lead with 12-8 after the first quarter, but it was clear the score would remain close. By halftime, the Red Devils led 19-14. Ultimately, LT would win the match-up 59-53 in surprise overtime. 
Even during the sophomore game, which began an hour and a half before varsity, both student sections began to fill. There was a sea of red flooding the balconies on the home side of the gym, directly juxtaposed with LT's infamous "bluenami" across the gym.
Although most home games draw a decent crowd, especially on Friday nights, no other game this season has compared to the numbers the team drew in.
"It was a surreal experience to play in front of such a large crowd that got really loud," said Brad Huth, senior player. "It was definitely one of the best experiences I've had at Central."
The cheerleaders and pommers also had to put in a lot of extra preparation for the rivalry game. Both squads choreographed entirely new routines just for the game.
"There's always a lot more pressure to perform well in front of both our fans and those of LT," said Sophia Slone, junior cheerleader. "We practiced both before and after school all week, but it was completely worth it."
The second half of the game was even closer than the first. Although fans began to see the lead constantly change possession, it made for a very exciting atmosphere and entertaining experience.
"It was so loud in the gym; everyone was standing and screaming," said Jane Kealy, junior. "It's a game I look forward to every year, and in my opinion it lived up to everyone's expectations."
Junior Maggie Moeller, also on cheer, agreed with Kealy's comments.
"It was so cool to look out at the crowd and see our school united," Moeller said.
With 1:25 left in the game, the schools were tied 46-46. By the final buzzer, the score was 48-48, which launched a four minute overtime.
"I couldn't believe it went into overtime. No one knew what to expect. It was so much fun regardless of the score, and everyone was on the edge of their seat," Moeller said.
Although it stayed close, the Lyons pulled through with a series of free throws and won 59-53.
"It was tough to have the game so close and have it slip through our hands. We can learn a lot from this loss and hopefully bounce back," Huth said.
Despite the loss, the student section was loyal to Red Devil Nation. The next game against LT is away, on Feb. 12 at 7:30 p.m.
Leave a Comment
About the Contributors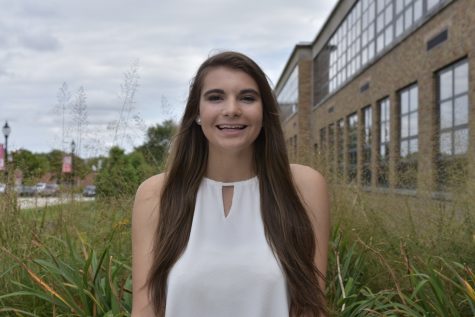 Shannon Ging, Sports Editor
Senior Shannon Ging loves writing for Devils' Advocate, especially if it is about sports. She spends most of her time cheerleading, whether it's for the...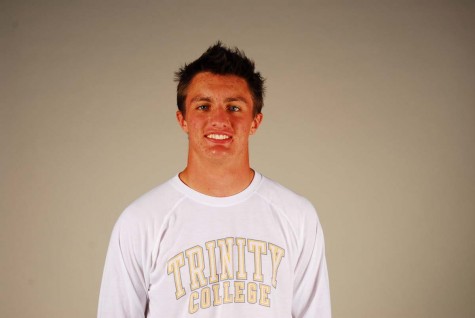 Alex Herbst, Photographer
Senior Alex Herbst is a photographer for Devils' Advo.  He enjoys spending time with his friends, watching movies, and spending time outside.  Alex is...