October playlist
The changing of the seasons brings a lot of things: warmer clothes, colorful leaves, and for many, a change in music taste. With the shifting weather music tends to shift from energetic to calm and reflexive.
"I feel like in the summer I'm always listening to songs that hype me, like radio pop songs or rap," said Hannah Eichelman, senior. "While in the winter my music is calmer like the Lumineers or Khalid."
I made a playlist of songs specifically for October, and I picked songs and artists that relax me and hopefully have the same effect on others. I feel like October is a really peaceful month, something about the way it looks outsides makes me feel relaxed, and I want my music to match that.
"I usually love listening to country," said Amanda Schrader, freshman. "But for some reason when it gets colder out, I don't listen to it. I prefer slower songs, [and] country just reminds me too much of summer."
I included a lot of alternative style music from artists like Cage the Elephant, The Lumineers, and Florence + The Machine.
"I love older music in the fall and winter time," said Katlyn Farra, sophomore. "I think it's because that's what my mom plays on the car rides to school so I listen to it every day. Something about it just feels warmer."
Leave a Comment
About the Contributor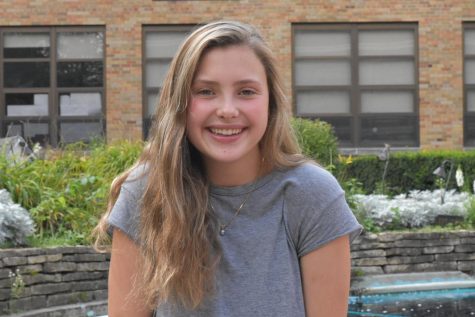 Leah Stevens, Section Editor
Leah Stevens is a senior who is constantly seen with a smile on her face and she loves to make people laugh. She lives by the motto "YOLO", and if you...