An overview of the 2022 Grammy Awards
The 64th annual Grammy Awards took place on Sunday, April 8, in Las Vegas. The Grammys have been in the news for a few months now for an assortment of reasons, such as artists taking their projects out of award contention and the Grammys taking artists out of awards.
The Grammys hit the news early when rapper Drake took his album out of the race for the "Album of the Year" award, claiming awards have no value. 
"We play an opinion-based sport, not a factual-based sport," Drake said. "You already won if you have people singing your songs word for word, if they're singing in your hometown."
This isn't the first time artists have protested the Grammys. For instance, the Weeknd said he won't submit his music due to "an ongoing lack of trust in the awards" and called them corrupt.
"The Oscars are better than the Grammys now. More music is coming out each year and is more opinion based than the film industry," said Jack Bilenko.
An artist known for calling out the Grammys, Kanye West, was invited to perform for the Grammys but later was taken out for his social media behavior. West has criticized them before, once in 2005 for saying that if his album didn't win "Album of the Year" it was because of his actions outside of music. 
"I think it's hypocritical that they removed Kanye," said Andrew Goliak, senior.
This year, artists aren't under fire, the Grammys are. During the show, they commemorated the deceased who died the past year and Virgil Abloh was among those mentioned. They labeled him as a hip hop fashion designer instead of just fashion designer or founder, creator, influencer and more. Social media was quick to judge and label the Grammys as disrespectful.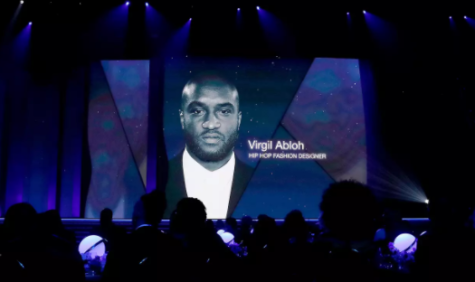 "Reducing him down to a 'hip hop fashion designer' on an international stage disrespects his legacy and contributions to culture as a whole," said Louis Pisano, a fashion commentator.
The Grammys had some breakout artists this year. Former Disney actress and now singer Olivia Rodrigo won the "Best New Artist" award. She competed against nominee Baby Keem who also won his first Grammy for "Best Rap Performance." Some other wins include: Kanye West for "Best Rap Song" and "Best Melodic Rap Performance," and Tyler The Creator for "Best Rap Album."
"Baby Keem deserved both Grammys he was nominated for," said Luke Anderson, senior.
Some of the other awards given this year include "Record of the Year" which was awarded to "Leave the Door Open by Silk Sonic" and "Album of The Year" which was awarded to "We Are" by Jon Batiste. To see more of the awards handed out at the Grammys this year you can click here.
Leave a Comment
About the Contributor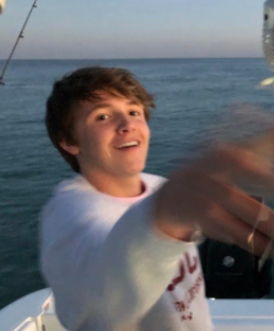 Lynden McCarroll, Writer
Lynden McCarroll, senior, is a first-year writer for Devils' Advocate Online. In his free time, he enjoys watching and playing sports like football,...