Fall wardrobe essentials
As fall approaches, the clothing style transitions from bright and colorful to more warm and cozy. Trendy fall colors include burgundy, olive, and mustard take over closets.
Fashion magazines suggest styling yourself with what is currently trending.
---
Long sweaters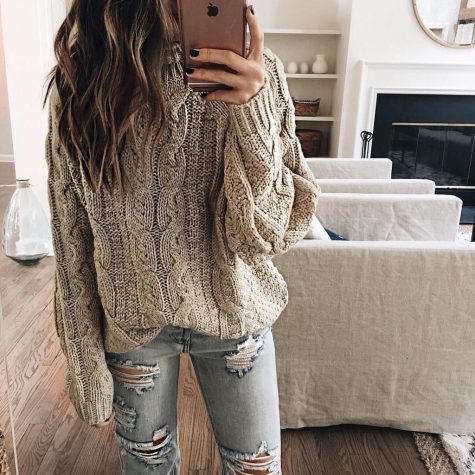 You cannot go wrong with the classic sweater and jean look. Adding a sweater can make you feel warm and cozy but also give you a stylish look. Any color sweater will go well with jeans, but to stay in the fall colors, I would recommend a burgundy or mustard colored sweater.
"I like wearing corduroy fabrics and sweaters and more neutral or orange tones rather than white [during the fall]," said Gaia Quaranta, junior.
---
Denim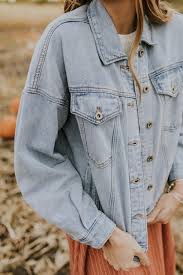 Denim is always a great way to be comfortable yet stylish. Many people prefer wearing this for a casual look. Mom jeans are trending right now and give a classic and fun look. These jeans made a comeback from the '90s because vintage is back.
---
Cardigans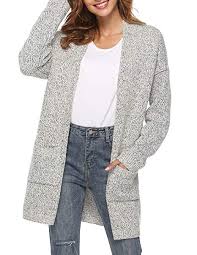 Cardigans put a nice twist because they are comfy and add a more stylish look on a plain outfit. The best colors to buy these in would be burgundy, olive, mustard, grey, and white. A plain shirt would look best underneath a cardigan because you don't want to clash. You can buy this for $21.99 from Amazon.
"I love to wear sweaters and jeans in the fall. Recently I've been liking straight cut jeans a lot and sweaters with puffy sleeves," said Anna Mccleary, junior.
---
Scarves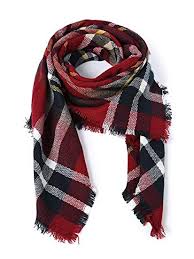 A simple scarf can make your outfit stand out and add some personality and touch to your clothing. This accessory adds to your outfit and can give a casual and fun look. The colors to choose are completely up to the person. I personally like a patterned scarf with a plain shirt. For example, an olive-colored scarf with a white t-shirt would be a nice way to mix and match. You can buy this scarf from Amazon for $7.99.
---
Boots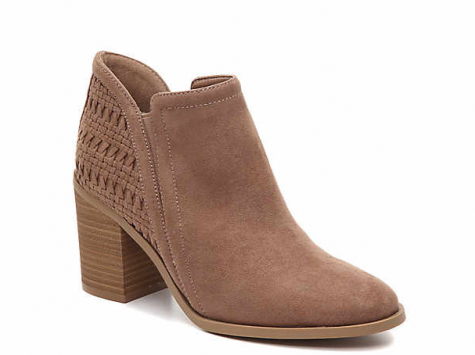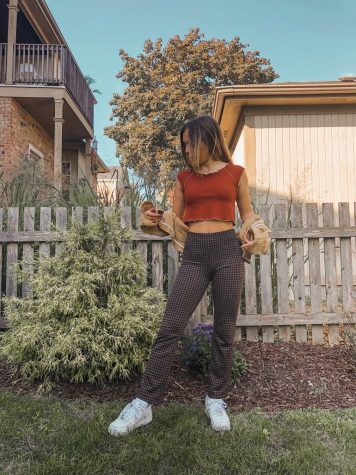 These boots give a bold look that makes you feel and look good. They are comfortable and make you feel confident in what you're wearing. Many people like wearing these shoes because they're perfect for gloomy or rainy weather. You can get these shoes from DSW for $59.99.
"I usually wear a statement piece with a jacket and platform shoes and boots," said Carolyn Saban, junior.
These fall essentials help spice up your wardrobe and make you feel great. It's an easy and stylish way to transition into autumn.
Leave a Comment
About the Contributors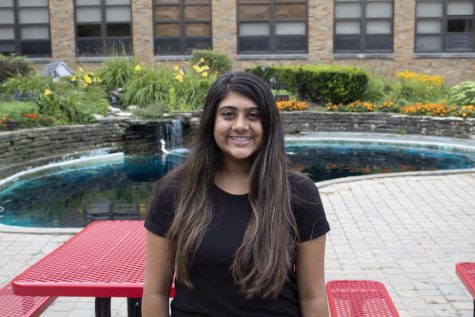 Zoya Anjarwala, Section Editor
Zoya Anjarwala is a friendly senior who is a section editor for Devils' Advocate. She is also a peer leader to her fellow freshmen. She loves to travel,...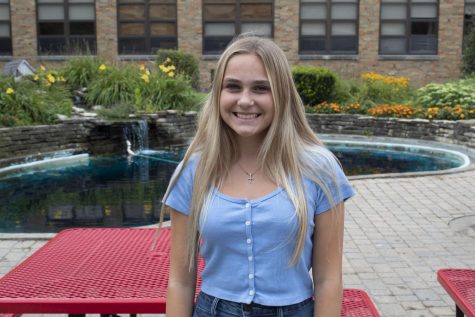 Anna Pellegrino, Writer
Anna Pellegrino is a junior writer who enjoys dancing and going out with her friends. When she's not at Mock Trial practice, you can catch her singing...