5 easy Thanksgiving recipes your family will love you for
While we love spending time with our loved ones on Thanksgiving, lets be honest; most of us are really excited for the food. Thanksgiving break is a well deserved breather from school and not all of us want to spend an entire day cooking. In that case, here are some simple recipes you can contribute to your Thanksgiving feast.
Servings: 2 cups
Time: 15 Mintues
Ingredients:
1/2 cup fresh orange juice, from one orange

1/2 cup water

3/4 cup plus 2 tablespoons sugar

1 (12 oz) bag fresh or frozen cranberries (do not use dried)

Zest of one orange, about 2 teaspoons

Pinch salt
Steps:
Boil orange juice, water, and sugar to boil in medium sauce pan

Add cranberries, orange, zest, and salt

Reduce heat to medium and boil for 10 minutes until the cranberries have burst open
Servings: 8
Ingredients:
1 (8-ounce) package elbow macaroni (about 2 cups uncooked macaroni)

2 cups milk

1/4 cup all-purpose flour

1 teaspoon onion salt

2 (10-ounce) blocks sharp Cheddar cheese, shredded (about 4 1/2 cups) and divided*

1 cup soft breadcrumbs (4 slices, crusts removed)

1/4 cup butter or margarine, melted
Steps:
Cook macaroni according to directions

Put milk, flour, and onion salt in a quart jar, cover tightly, and shake for 1 minute.

Stir together flour mixture, 3 1/2 cups cheese, and macaroni.

Pour macaroni mixture into a lightly greased 13- x 9-inch baking dish or 2 (11-inch) oval baking dishes. Sprinkle evenly with breadcrumbs and remaining 1 cup cheese; drizzle evenly with melted butter.

Bake at 350° for 45 minutes or until golden brown.
Servings: 4-6
Prep Time: 40 minutes
Ingredients:
3 pounds russet potatoes, peeled and cut into chunks

8 tablespoons (1 stick) butter

1/2 cup milk

Salt and freshly ground pepper

1 cup shredded cheddar
Steps:
Place the potatoes in a large pot and cover with water by an inch

Bring to a boil over high heat, then reduce to simmer

Cook until the potatoes are fork tender, 25 to 30 minutes. Drain.

Return the potatoes to the pot and add the butter, milk and some salt and pepper

Mash the potatoes

Fold the cheese into the mash and stir to melt.
Pear- Walnut Salad with Artisan Blue Cheese
Serves: 6
Prep Time: 15 Minutes
Ingredients:
Steps:
Toss the greens with the pears in a salad bowl

In a small non-reactive bowl, combine the honey and lemon juice

Pour the dressing over the the greens and pears and toss

Arrange the salad on individual salad plates

Garnish with the walnuts and bleu cheese
Serving: 8
Prep Time: 55 Minutes
Ingreidnets:
6 tablespoons unsalted butter, melted, plus more for pan

1 1/4 cups cranberries, partially thawed if frozen

3/4 cup plus 2 tablespoons sugar, divided

1 cup all-purpose flour (spooned and leveled)

1 1/4 teaspoons baking powder

1/2 teaspoon fine salt

1/2 cup whole milk

1 large egg
Steps:
Reheat oven to 350 degrees.

Butter a 10-inch cast-iron skillet. Stir together cranberries and 2 tablespoons sugar.

In a large bowl, whisk together flour, baking powder, salt, and remaining 3/4 cup sugar.

In a small bowl, whisk together milk and egg, then whisk in butter. Whisk milk mixture into flour mixture until combined.

Pour batter into skillet and scatter cranberries on top.

Bake until center springs back when lightly touched, 25 to 30 minutes. Let cool 15 minutes before serving
Leave a Comment
About the Contributors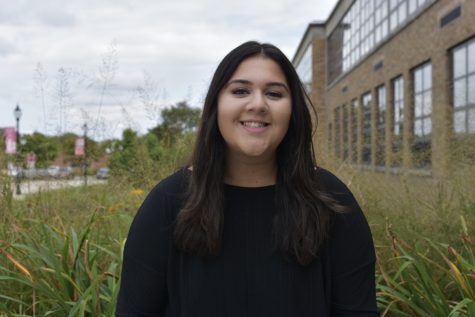 Sanya Sawlani, Editor-in-Chief
Sanya Sawlani, senior, is a pro procrastinator and avid daydreamer. She can usually be found listening to the 1975 and eating peanut butter chocolate ice...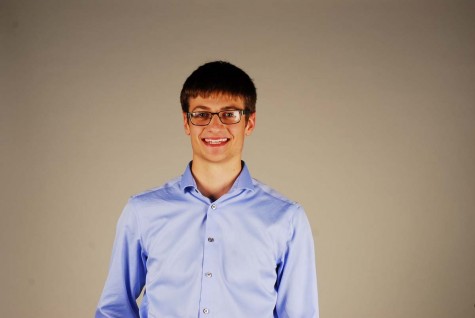 Matt Stockmal, Editor, Editor in Chief
Senior Matt Stockmal lives and breathes the Hinsdale Library. When not found in other areas of the school, he can be found there reading, studying, or...