Neat Kitchen and Bar Redefines Quality
Located on Cass Avenue in Westmont, Neat Kitchen and Bar provides a combination of good service, quality food, and an industrial yet cozy atmosphere.
As I walked into the restaurant, I noticed the dim industrial lighting, making the place feel warm and welcoming. The black leather booths and wood-covered tables added a homely feel to the place. The room was filled with a variety of people, from parents with their small children to senior citizens enjoying each other's company. The place was packed, yet calm.
The menu consisted of a myriad of burgers, sandwiches, steaks, and appetizers. I chose to have the "Ahi Tuna Nachos" for a starter, and then the "Bison Burger," consisting of house-ground bison meat, a fried egg, muenster cheese, and tomato jam. It was possibly the most flavorful burger I have had. The tomato jam adds a sweet factor, while the tender meat and egg add body to the burger. It was phenomenal.
"One of the things that I think sets us apart is that all our food is made from scratch. For example, the burger meat is made from ground chuck, brisket, and sirloin. A 10-ounce burger for only $13 is a very good deal," said Molly Kusreau, our server and Neat Kitchen and Bar's manager. "Our chips are also house-made."
When it was time to pay, my meal came out to be around $20 total.
"Considering both the quantity and the quality of the food, I would say our prices are a deal," Kusreau said.
Though the food is slightly more expensive than the average high school student's budget for a meal, the portions are also slightly larger and of higher quality, so it's definitely worth the extra few bucks. Neat is perfect for a date, a family outing, or a slightly nicer meal with friends.
Neat Kitchen and Bar can be found at 246 N. Cass Ave. in Westmont, Ill., 60559.
Leave a Comment
About the Contributor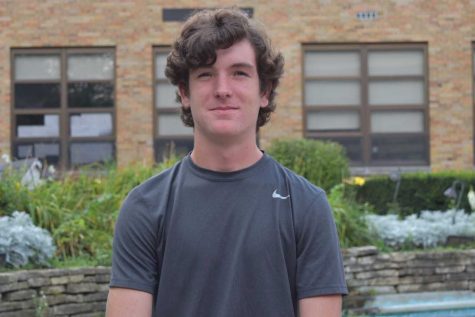 Peter Hughes, Writer
Peter Hughes is a junior who runs cross country and track. If he's not running, it's probably because he's either playing guitar or injured....