Aguamiel derives dishes from Mexican tradition
Located in downtown Clarendon Hills, Aguamiel is a phenomenal Mexican restaurant for any occasion, whether it's a night out with your family or a celebratory meal.
When I walked into the restaurant, I immediately noticed the welcome I got from the host, Javier Ortiz. I was led to a comfortable, tidy wood table where I was brought a basket of crispy, warm, and flavorful tortilla chips and both red and green salsas. The salsa verde was better, but that may simply stem from personal bias.
The menu had many options, all of which seemed mouthwatering as I read them. I ordered three carne asada tacos, which came with pork, pineapple, onion, and cilantro, all on corn tortillas. The meat was very tender and juicy, a contrast from the typical carnitas taco with steak and salsa verde that tends to be a bit more dry. The refried beans were also very tasty.
"The staff was very friendly and outgoing, making the restaurant very family-friendly and comfortable," said Emily Ascher, freshman. "They made sure we always had everything we needed, and the service was quick and very good."
The staff seemed to have a genuinely positive attitude towards their work.
"I really enjoy working at Aguamiel because I get to interact with people," said Martín Duarte, my server. "It's a good part of the job to socialize."
Aguamiel is not your typical Mexican-influenced restaurant. Offering a wide variety of authentic dishes and dishes derived from Mexican tradition, Aguamiel has become a local favorite.
"We are not a Tex-Mex restaurant; we are Mexican influenced," Ortiz said, when asked how he thinks the restaurant is successful. "We have many different types of mole sauce and over 300 types of tequila [for the parents]."
Aguamiel can be found at 30 S. Prospect Ave, Clarendon Hills, Ill. 60514.
Leave a Comment
About the Contributor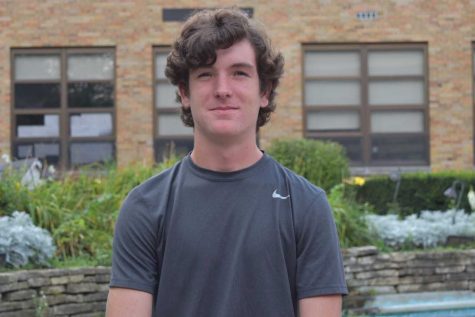 Peter Hughes, Writer
Peter Hughes is a junior who runs cross country and track. If he's not running, it's probably because he's either playing guitar or injured....