New Year's resolutions to add to your list
Now that 2023 is here, everyone has a clean slate. The start of a new year can be overwhelming but exciting. Resolutions, goals, hopes, and intentions are being set. 
"New year's resolutions are very important to have because it sets a list of standards for yourself," said Jorie Brubaker, senior. "It is important to accomplish things over periods of time and being proud of yourself makes you feel motivated to keep accomplishing things."
This could be a great chance to change some of the habits you've been wanting to break for a while.
"By setting goals and using this 'New Year' motivation, it helps me to organize what I am focused on and to push towards a better lifestyle," said Louis Nicholas, senior.
If you're looking for ideas, here are a few resolutions to add to your list. 
Get organized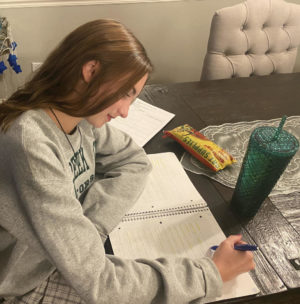 The new year is an opportunity for you to declutter and get organized. There are lots of small steps you can take to get there. A good place to start is to buy a calendar to plan out your life by months, weeks, and days. Next you might want to create to-do lists on days that you know you need to get a lot done. However, everyone's schedules will look a little different. 
"I plan on keeping my room clean so it's not as stressful and it will help me keep my life put together," said Angela Tian, senior. "My friend also inspired me to start journaling so I can organize my thoughts."
It is crucial to set manageable goals for getting organized. Take it one step at a time and before you know it you will feel a lot more put together than before.
Practice more self care
If you didn't practice much self care in 2022, now's your chance to make 2023 about you. 
"By practicing self care you can improve your mood and improve your mental health little by little," said Morgan Wallace, junior. "It's important to take time to focus on yourself and do something you enjoy."
It can be hard to find time in your busy schedule for yourself, but this time doesn't have to be long. Even spending ten minutes alone listening to your favorite music, reading a book, or cooking your favorite meal could be just what you need. 
"This year I want to try and go on my phone less and spend more time doing other activities like journaling or going for a walk," Wallace said.
This shift in focus to yourself is a perfect resolution to challenge yourself to work towards.
Get out of your comfort zone
Getting out of your comfort zone can be a hard task. It is easy to stick to what you are used to and cling to the people you are usually around. 
"Whether it is making a fool of myself in class, or standing out by achieving things through focusing and taking things more seriously than my peers, it takes leaving my comfort zone to do these things," Nicholas said.
Doing some of these things will ultimately make you more confident with yourself. If you let yourself try new things it will also help you find new likes or dislikes.
For seniors, big changes are coming up and it will be important to branch out from your "normal."
"Getting out of your comfort zone is all that college is about," Nicholas said. "I look to talk to many new people, focus on working towards my goals, and trying unfamiliar things in college."
Live in the moment
This one sounds easier than it actually can be. With technology seeming to take over our lives, it is a challenge to truly be present in the moment or situation you're in. 
"I think people need to focus on living in the moment because life is too short to waste time overthinking the past," Brubaker said. "It is important to appreciate what we have while it is here and before we go off to college."
One way to start is to put your phone away when you are with friends or family. It can be tempting to want to pull out your phone to take a video or picture, but try and challenge yourself to just remember the memory in your mind. A good way to hold yourself accountable is to practice gratitude by writing a few things down at the end of each day to remember what happened. 
If you have yet to make your new year's resolution list, keep these in mind. Start small with all of your goals and by the end of 2023 you will see the new and improved you.
Leave a Comment
About the Contributors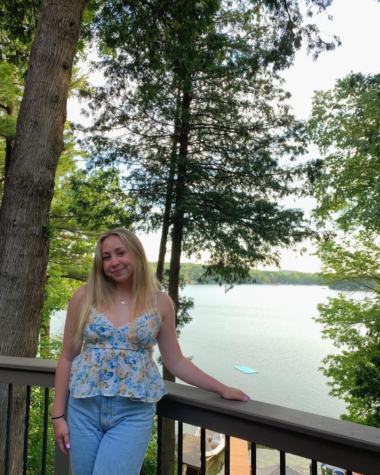 Ellie Ursillo
Ellie Ursillo, senior, is excited to be writing for Devil's Advocate this year. Ellie is a Co-Captain of the Poms team this season and is looking forward...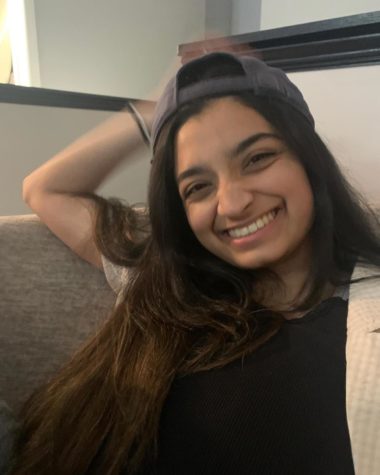 Simrah Qasim, Editor-In-Chief
Simrah Qasim, senior, is excited to be returning to devil's advocate. She loves listening to music, writing, and playing the piano. Along with Devil's...