Songs to Listen to in Spring
As winter days have ended, the warmer, happier nature of spring has arrived, and music plays a significant role in that. To celebrate the new season, Devils' Advocate put together a spring playlist filled with light-hearted and feel good songs for you to listen to as you push through to the coming warmer days.
" 'Happy' by Pharrell Williams always brings about positive feelings because of the jazz in the background and lyrics about happiness," said Julie Dweydari, sophomore.
The songs range from more upbeat tunes such as "You & Me" by Marc E. Bassy to songs on the calmer side such as a few of Khalid's songs from his newest album, "Free Spirit," ideal for those who prefer less upbeat music in the summer but still want the positive feelings.
"I've been obsessed with Khalid's new album and my favorite song is 'Outta My Head,'" said Parvathy Madathil, junior. "I can see myself blasting it while driving in Hinsdale with the windows rolled down."
Included on the playlist are many different styles that are bright and radiant because of the upbeat and cheerful tones. While scrolling through the playlist below, you might notice it's dominated by upbeat genres like country, pop, and rock.
"I love listening to country music in the summer because that's what I associate it with since it reminds me of the warm weather and the sun," said Aliza Daud, senior.
Whatever you choose to listen to as the season changes, make sure to do so while enjoying the warm weather.
Leave a Comment
About the Contributor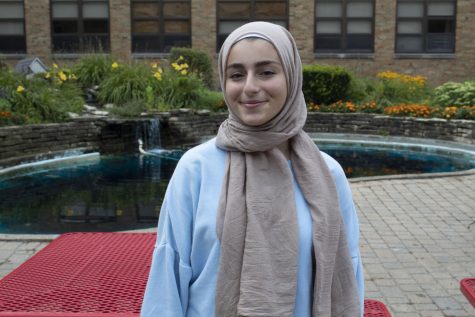 Lana Jawich, Section Editor
Lana Jawich is a senior writer for Devils' Advocate who enjoys painting and playing soccer. When she's not annoying her siblings or spacing out in physics,...