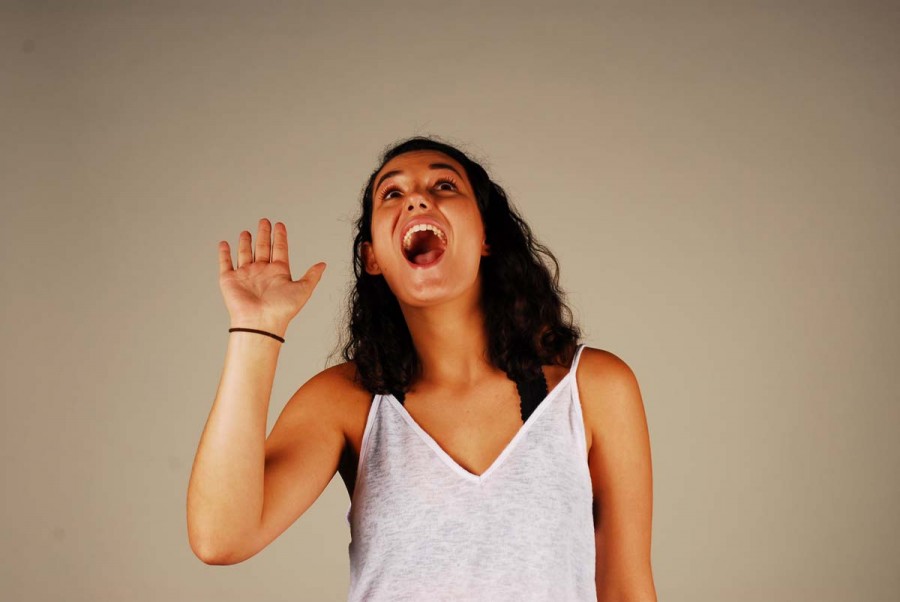 Junior, Libby McCarthy is quite possibly the most awkward person on the planet and is almost never serious. She can frequently be found saying "Thanks, you too" when told by a waitress to "have a nice meal." A frequenter of comic sans and papyrus font, she has too many opinions, yet never has an idea of an opinion to write about. Some of her favorite quotes include "yeeaaah baby" and "1738," both said by rap god Fetty Wap. Libby spends her time at school trying to figure out how to do life and physics, and wondering why Hinsdale Central isn't like High School Musical.
You can contact Libby at
817544@hinsdale86.org
.
Libby McCarthy, Writer
May 23, 2016

Class of 2016 reflects on their time at Central

(Story)

May 19, 2016

Staff members reflect on their time at Central before retirement

(Story)

May 13, 2016

Things I will miss when I leave Central

(Media)

Apr 26, 2016

Ecology Club sponsors Earth Week celebration

(Story)

Apr 25, 2016

Advocate's Mother's Day gift guide

(Story/Media)

Apr 11, 2016

Instagram account spreading positive vibes

(Story)

Mar 14, 2016

Who would Central vote for in the 2016 primary?

(Story)

Mar 02, 2016

Back at it again with those internet fadssss

(Story)

Feb 23, 2016

Central hosts town hall forum in honor of Black History Month

(Story)

Feb 18, 2016

Knots: Tell Your Story…do knot miss it

(Story)

Feb 10, 2016

Athleisure and how to relax

(Story)

Feb 05, 2016
Feb 04, 2016

Devils at Devil's Head

(Story)

Jan 25, 2016

The secret to surviving the polar vortex: turtlenecks

(Story)

Jan 15, 2016

Brodell incorporates a digital exchange into her curriculum

(Story)

Jan 15, 2016

Meet Central's newest club: Atelier

(Story)

Dec 11, 2015

Cheerleaders return to traditional uniforms

(Story)

Dec 11, 2015

Red Devil Nation takes hydration

(Story/Media)

Nov 18, 2015

What a small world

(Story/Media)

Nov 17, 2015

Crisis at University of Missouri

(Story)

Nov 09, 2015

Interpreting your dreams

(Story/Media)

Nov 05, 2015

Trump takes Saturday Night Live

(Story/Media)

Oct 29, 2015

All a-boot fall footwear

(Story)

Oct 20, 2015

Zibby teaches you how to get boys

(Story/Media)

Oct 14, 2015

Too old to trick or treat?

(Story)

Oct 08, 2015

The importance of school safety nationwide

(Story)

Sep 29, 2015

Teaching teachers student slang

(Story)

Sep 25, 2015

The lunch DJ blues

(Story)

Sep 18, 2015

The stressful search for parking for sophomores and juniors

(Story)

Sep 15, 2015

Central students face construction disruption

(Story)

Sep 10, 2015

The struggle of school technology

(Story/Media)

Sep 01, 2015

Willowbrook attack hits close to home for Central students

(Story/Media)