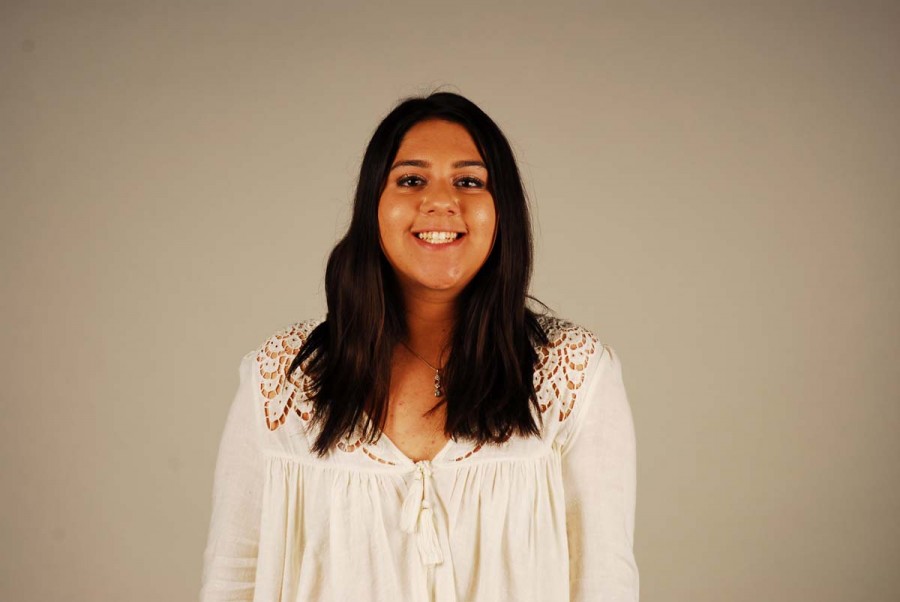 Sanya Sawlani, junior, is a pro procrastinator and avid daydreamer. She can usually be found listening to One Direction and eating peanut butter chocolate ice cream in her room with her cacti collection. She enjoys volunteering, traveling, and watching Netflix for hours on end. While she isn't procrastinating, she's probably dreaming of the future and hopes to one day move to Europe to explore something new.  You can typically find Sanya at the mall wasting money on makeup and shoes or hanging out with her friends who can never seem to decide what to do.
You can contact Sanya at
817494@hinsdale86.org
.
Sanya Sawlani, Writer
Apr 20, 2017

Unicorns aren't real, but luckily unicorn frappuccinos are

(Media)

Mar 20, 2017

Krispy Kreme is worth the drive

(Media)

Mar 10, 2017

Festival season is just around the corner

(Media)

Nov 21, 2016

Mr. Hinsdale pageant showcases early December

(Media)

Nov 13, 2016

Free People comes to Oakbrook Center

(Media)

Oct 12, 2016

Students recharge with coffee and smoothies at new, hip cafe

(Media)

Sep 26, 2016

Ready to order rice

(Media)

May 23, 2016

Class of 2016 reflects on their time at Central

(Story)

May 19, 2016

Staff members reflect on their time at Central before retirement

(Story)

Apr 26, 2016

Ecology Club sponsors Earth Week celebration

(Story/Media)

Apr 11, 2016

Seda and the Snap filter

(Story)

Apr 04, 2016

Advocate takes on Square Dancing

(Story)

Mar 15, 2016

Student wins regional Shakespeare competition

(Story)

Mar 07, 2016

5 facts about the 2016-17 Executive Board

(Story)

Mar 01, 2016

Black History Month ends on a high note

(Story)

Feb 25, 2016

Fitbits are more than just a fad

(Story)

Feb 23, 2016

Central hosts town hall forum in honor of Black History Month

(Story)

Feb 09, 2016

Advocate's Valentine's Day Gift Guide

(Story)

Feb 08, 2016

Glow at Turnabout

(Story)

Jan 29, 2016

Red Devil of the Week: What is it?

(Story/Media)

Jan 20, 2016

Hinsdale Central on Star Wars

(Story)

Jan 20, 2016

Teacher Discuss Their Cliques

(Story)

Jan 19, 2016

Pizza Wars comes to Central

(Story/Media)

Dec 14, 2015

Advocate's Holiday Gift Guide

(Story/Media)

Dec 11, 2015

Red Devil Nation takes hydration

(Story/Media)

Nov 25, 2015

A vegetarians guide to Thanksgiving

(Story/Media)

Nov 23, 2015

5 easy Thanksgiving recipes your family will love you for

(Story)

Oct 29, 2015

YiaYia's Pancake House brings grandma's house to you

(Story/Media)

Oct 26, 2015

Olive Theory Pizzeria dishes out for a cause

(Story)

Oct 21, 2015

Wild Ginger adds a new flair to Hinsdale

(Story/Media)

Oct 13, 2015

There's more to pumpkins than Pumpkin Spice Lattes

(Story/Media)

Sep 30, 2015

Falco's Pizza proves to be a favorite

(Story/Media)

Sep 23, 2015

Tasty Treat scoops up quality ice cream

(Story/Media)

Sep 13, 2015

Standard Tacos ups the standard

(Story/Media)

Sep 09, 2015

Fuller House in full swing

(Story)